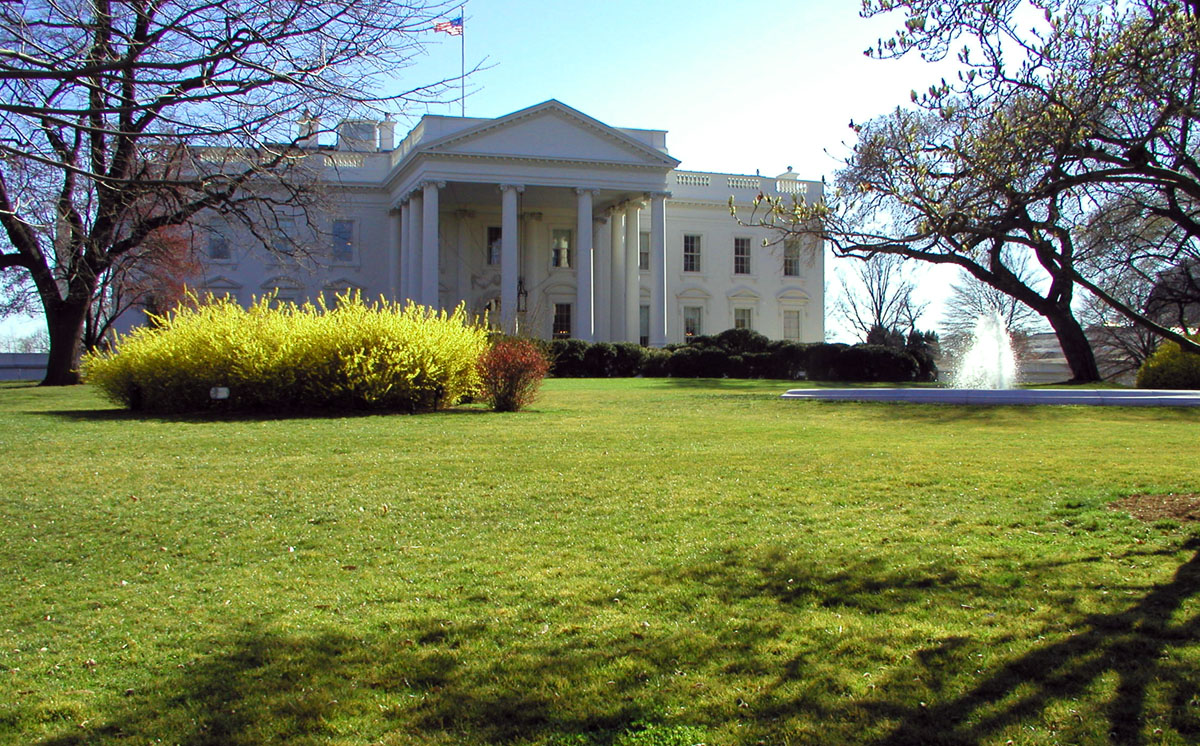 It's hard to imagine a faster 180-degree turn in federal direction than the one on climate change and respect for science that President-elect Joe Biden and Vice-President-elect Kamala Harris have signaled since Saturday, when their victory was announced by major news organizations.
Saturday night, both Democratic nominees told a celebratory crowd in Wilmington, Delaware, that strong action against climate change and policies firmly based on science would commence on Jan. 20, when they take the oath of office.
It will be an abrupt turn from the course of the last four years. Donald Trump and administration officials have ignored the threat of climate change and denied the vast body of scientific evidence backing climate concerns. Biden and Harris pledged in their successful campaign to do the opposite – respect science and attack climate change.
The inclusion of science and climate in the Democrats' presidential-race victory addresses was unprecedented. It was also consistent with the uniquely prominent emphasis the Biden-Harris campaign had given to those subjects. That continued in events since Saturday:
The incoming Biden administration's transition website featured four "Day One" challenges – "confronting a pandemic, an economic crisis, calls for racial justice and climate change."
Biden announced that his coronavirus task force would comprise and be chaired only by physicians and health experts. Vice President Mike Pence chairs the Trump administration's task force, and a majority of members are not physicians or health experts.
Telephone conversations between Biden and the top leaders of France, Germany, Ireland, and the United Kingdom all included climate change among the topics, the Biden team announced.
Biden linked campaign promises to heed science to his pledges about how he will address both climate change and the pandemic, criticizing Trump's failure to follow scientists' advice on those crises. Trump mocked the charge, telling his campaign's generally maskless rally-goers that Biden would "listen to the scientists" and said they should fear the prospect.
There is no disputing that Trump's attitude toward science's role in public policy has drastically differed from Biden's. Based on a comprehensive database assembled at Columbia University, analysts there recently concluded that the president and his administration "have consistently censored, misrepresented, and stifled scientific research and discussion."
Contrary to Biden's promise for unwaveringly science-based action on climate change and Covid-19, Trump has left scientists rolling their eyes when he spoke about those subjects. There were striking parallels in his more outlandish coronavirus and climate musings.
For example, he said on occasion that both worsening climate change and the growing pandemic would somehow vanish without action against them.
And akin to his baseless claim that windmills installed to cut greenhouse pollution themselves cause cancer, he notoriously suggested that doctors should check out bleach injections as a Covid remedy.
The particularly dramatic character of the contrasts between Biden and Trump on science-related issues was reflected in an unprecedented series of editorials by five of the most respected science and medical journals. Science, The Lancet, and the New England Journal of Medicine spoke out against Trump's re-election. Nature and Scientific American endorsed Biden. It was Scientific American's first presidential endorsement in its 175-year history.
After the Biden victory was called, Nature's news section reported that scientists were "relieved" by the outcome while cautioning, "The new president has the opportunity to reverse four years of anti-science policies – but he has a hard road ahead as he inherits a nation divided."
Just how hard that road may be is most obvious in the still pending question of which party will control the Senate. At this writing, it appears likely that the answer won't be known until a special election is held in early January to fill both of Georgia's Senate seats.
Biden's ability to enact even major parts of his ambitious climate-and-jobs proposal almost certainly depends on Democrats controlling both the House and Senate. And as TCN's Washington correspondent Joseph A. Davis wrote before the election, even that might not be enough for the Biden plan to make it through a fraught path in Congress.
One sign of the probable difficulty in winning even the likeliest-seeming crossover votes for a major push in Congress to decarbonize the economy came in Republican Utah Sen. Mitt Romney's comment on Saturday to Bloomberg News: "I don't think the American people want to sign up for the Green New Deal. I don't think they want to sign up for getting rid of coal or oil or gas."
Without or at least before congressional action, what can Biden do to reduce planet-heating emissions from fossil fuels? Rejoining the Paris Climate Agreement, which 195 world leaders endorsed in 2015 but Trump yanked the U.S. out of, is a given. Biden has promised repeatedly to rejoin the accord.
As significant as it is, however, the Paris Agreement is only a voluntary pledge by the signatory nations to take self-chosen actions to slash greenhouse pollution. The collective goal is enough emission cuts to limit the global average temperature increase in order to avoid the worst projected climate-change harms.
In lieu of legislative victories, executive actions comprise the climate-policy option available to the president-elect. Biden appears to be preparing to implement that option in a major way.
The Washington Post reported Wednesday that to accomplish major emission reductions, Biden is "poised to embed action on climate change across the breadth of the federal government, from the departments of Agriculture to Treasury to State – expanding it beyond environmental agencies to speed U.S. efforts to mitigate global warming and to acknowledge that the problem touches many aspects of American life."
The Biden transition team recently received a 300-page blueprint to guide the selection and implementation of executive actions, the "Climate 21 Project," which was assembled by more than 150 experts with high-level government experience, including nine former cabinet secretaries.
"Importantly, the Climate 21 Project is not offering a policy agenda," its authors wrote. "Rather, the memos (that comprise it) contain recommendations that can help the president hit the ground running and build the capacity of his administration to tackle the climate crisis quickly with the existing tools at hand."
Specific actions that the Biden administration is expected to take would start administrative processes to reverse some of Trump's rollbacks of former President Barack Obama's climate measures. They include Obama's emission-cutting regulations related to electricity production, motor vehicles, methane releases in oil and gas production, and consumer products' energy efficiency.
+++++
Bill Dawson is the founding editor of Texas Climate News.
Image credit: Krist Bender, Texas Climate News