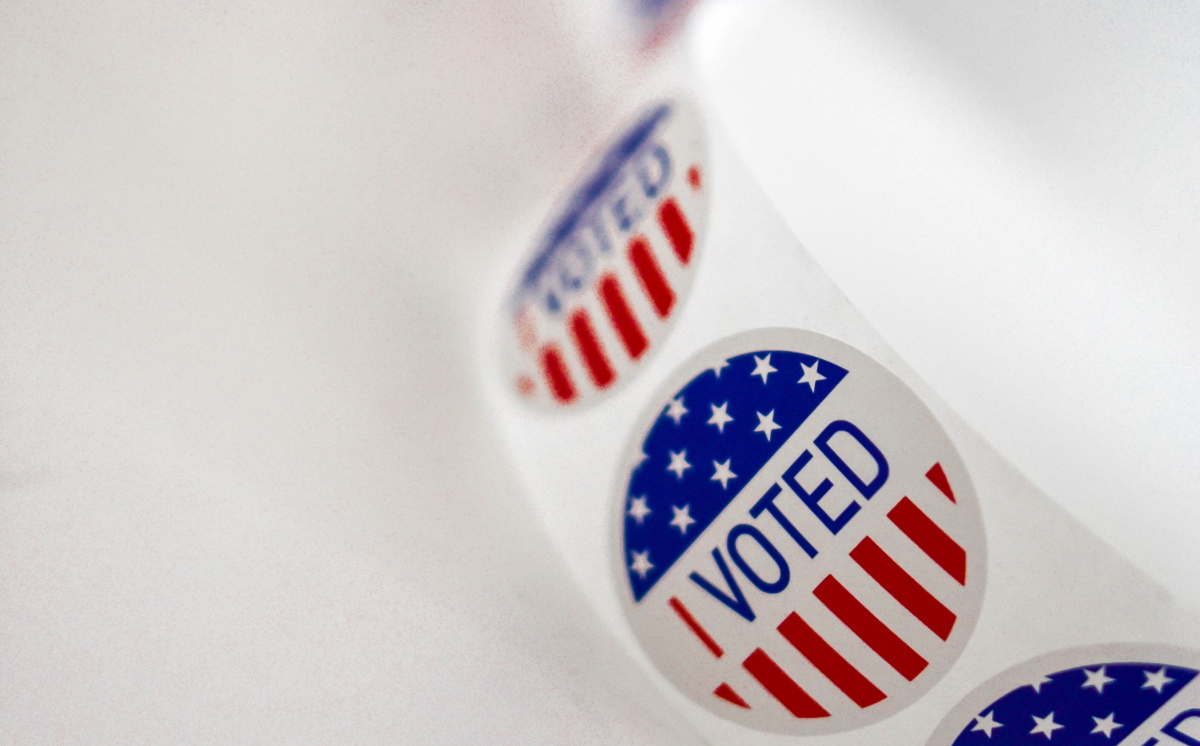 Donald Trump has mocked climate science as "a hoax" and is pulling the U.S. out of the landmark Paris Climate Agreement. He relentlessly rolled back climate-protecting regulations, which the White House budget director called "a waste of money." The Environmental Protection Agency's chief recently pledged more rollbacks in a second Trump term.
Joe Biden promises to rejoin the Paris accord. He is pledging a $2 trillion program that he says would accomplish a sweeping "clean energy revolution" to fight the "existential threat" that "the climate emergency" poses to the planet. This program, he says, would achieve net-zero emissions in the U.S. by 2050 and create more than 10 million new clean-energy jobs.
Several recent polls show that Biden is clearly winning far more public support than Trump on climate and energy issues and that, despite the pandemic and associated economic turmoil, climate change is a high-priority issue for many Democratic and independent voters. That hasn't happened in previous presidential elections.
In the NBC-Wall Street Journal poll conducted Sept. 13-16, for instance, 58 percent said Biden would do a "better" job on "dealing with climate change," while a scant 19 percent said Trump would be better on the issue.
Another poll released last month found strong support for federal action against climate change and for specific initiatives that Biden is promoting for simultaneously fighting climate disruption, stimulating the pandemic-stricken economy and advancing environmental justice. This survey was sponsored and conducted by a team comprising The Guardian, Vice Media Group, pollsters at Yale and George Mason universities and others.
Seven in 10 respondents said they want the U.S. back in the Paris Agreement. Three-fourths said they favor making electricity from all-renewable sources by 2035 – 15 years ahead of Biden's net-zero, all-clean-energy goal.
Echoing Biden's call for millions of new jobs in the clean energy sector, 78 percent said they want fossil-fuel workers who lose jobs in a large-scale energy transition to be retrained for work in the renewables field. Two-thirds expressed support for a multi-trillion-dollar stimulus plan that stresses renewables infrastructure. Sixty-eight percent said they favor a tax on carbon emissions.
A failing argument
A longstanding Republican refrain against climate action and environmental measures in general, which Trump has often deployed, is their allegedly destructive impacts on the U.S. economy.
A new poll by Stanford University and the business-affiliated Resources for the Future think tank found that such claims aren't broadly persuasive now.
The survey, released in September, found almost half of the respondents think the economy will benefit from fighting climate change, while 29 percent think climate action will hurt the economy.
Claiming that measures to fight climate change will be economically devastating is "just an argument that doesn't work," Jon Krosnick, a Stanford social psychology professor involved in the survey, told Time.
The Stanford poll found wide support for specific climate-action policies that include offering tax incentives, adopting regulations and putting a price on carbon. Almost two-thirds of those who were questioned, for instance, said they favor stricter fuel-efficiency requirements for new cars. A phased-in mandate for cars that use less gasoline was one of the key Obama-era climate regulations that Trump has junked.
The Stanford researchers reported that most Americans don't buy the contention that actions to avoid catastrophic climate change – collectively known as "mitigation" – will economically harm them personally:
"Large majorities of Americans believe that there will be no such impact, and that they will have the same amount of money regardless of mitigation efforts. Twenty percent believe their wealth will increase, and only 11 percent believe that climate change mitigation will reduce their wealth."
Party divide
Polling on climate issues continues to show a decided partisan divide, with Democrats and Independents much more likely to support climate action than Republicans.
The Guardian-Vice survey found, however, that sizable numbers of Republicans hold views that may be surprising in light of Trump's pronouncements and actions in strong opposition to an attack on climate change.
More than 50 percent of Republicans said they view climate change as a "very serious" or "somewhat serious" problem. Fifty-one percent said the U.S. should be in the Paris accord, which commits member nations to strong emission-reducing action. Forty-one percent even said they support the Green New Deal, a conceptual hybrid proposal to advance environmental safeguards and economic development that is a favorite target of Trump and other Republican candidates.
Despite such responses to the Guardian-Vice opinion-seekers that show many Republicans favorable to climate action, another recent survey found that a clear partisan division persists over how big a priority addressing climate change should be for the next president.
The national poll for NPR and PBS in mid-September found that climate change was the issue most often identified by Democrats as the "most important" and ranked third for independents. Climate has never ranked as such a top priority in national polling in previous elections.
Axios observed that the survey is "the latest sign of the topic taking on greater political importance for Democratic voters." At the same time, the poll showed Republicans still regard climate as less important than other voters.
Twenty-two percent of Democrats in the NPR-PBS survey said climate change was the most important issue for them. The coronavirus was the top priority for 17 percent, followed by health care (15), the economy (10) and race relations (10).
The economy was the top issue for 22 percent of independents, followed by the coronavirus (15), climate change (11), health care (9) and race relations (8).
Climate was absent from the list of Republicans' five top-priority issues, with the economy considered "most important" by 33 percent. Following were abortion (14), crime (8), guns (7) and the coronavirus (5).
+++++
Bill Dawson is the founding editor of Texas Climate News.