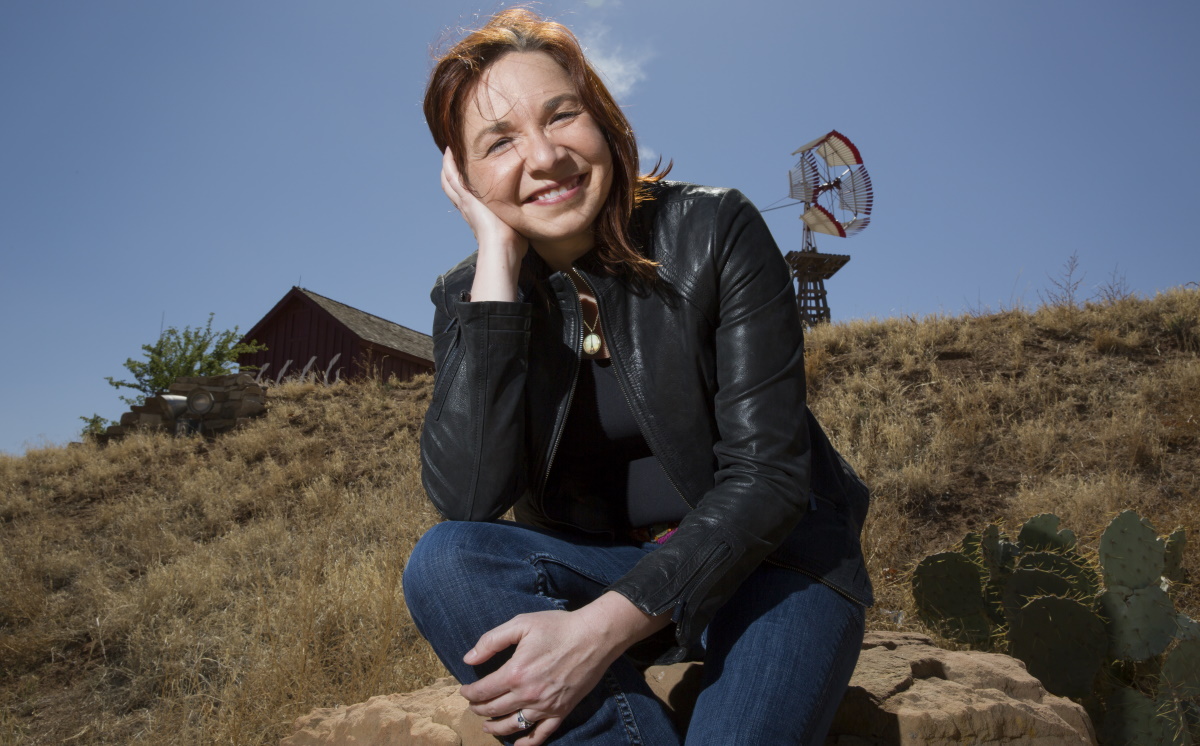 By Melissa Gaskill
Texas Climate News
Katharine Hayhoe, an atmospheric scientist at Texas Tech University and famed climate communicator, recently received the United Nations' highest environmental honor – one of its 2019 Champions of the Earth awards.
Hayhoe has achieved international renown in recent years for her efforts to explain scientists' findings about climate change – particularly to her fellow evangelical Christians – and to encourage action to attack the problem.
She was recognized in the U.N. awards' science and innovation category for her work quantifying the effects of climate change and her efforts to transform public attitudes, according to a U.N. announcement.
She and the other four 2019 winners received their awards at the United Nations Climate Action Summit in New York on Sept. 26. The other winners this year are the Ant Forest tree-planting initiative in China; the nation of Costa Rica; Fridays for Future (also called Climate Strike), an international drive inspired by Swedish teenager Greta Thunberg, and the U.S. outdoor clothing company Patagonia Inc.
Hayhoe is director of Texas Tech's Climate Science Center and a professor in the university's Department of Political Science. She has served as a lead author for key climate reports including the U.S. Global Change Research Program's Second, Third, and Fourth National Climate Assessments.
"The reality is, [climate change] matters to us right here in the places where we live," Hayhoe said at an appearance in Austin the day after the U.N. awards ceremony. Climate scientists have "kicked the tires" on every natural source of variability, she added, and concluded that yes, the climate is warming and humans are causing it.
She also said that climate change is one of the most politically polarized issues in the U.S. "Where you fall on the political spectrum is the primary indicator of your views on climate change."
"People think it is a niche issue, about the environment," Hayhoe said in her Austin talk. "But it affects everything – energy, health, national security. We just have not connected the dots. And the poor and disadvantaged are disproportionately at risk."
The most important thing that an individual person can do about climate change, she said, is to talk about it. "But talk to people as people. We talk about it too much on social media."
The annual Champions of the Earth prize was established in 2005 to recognize outstanding figures whose actions have had a transformative positive impact on the environment, according to a U.N. statement. Since 2005, 88 Champions have been named, including world leaders from government, civil society and the private sector whose actions "have had a positive impact on the environment."
Hayhoe, a member of TCN's volunteer Advisory Board, has received other honors in recent years, including being named as one of Time magazine's 100 most influential people in 2014 and as a Foreign Policy magazine Leading Global Thinker in 2014. The Sierra Club gave her its Distinguished Service Award in 2016.
+++++
Melissa Gaskill, an independent journalist in Austin, is a contributing editor of Texas Climate News.
Members of Texas Climate News' volunteer Advisory Board have no authority over editorial decisions. When we report on members, their work and publicly stated views, we strive to do so impartially and disclose their advisory status with TCN.
Image credits: Photo – Texas Tech University. Video – United Nations.