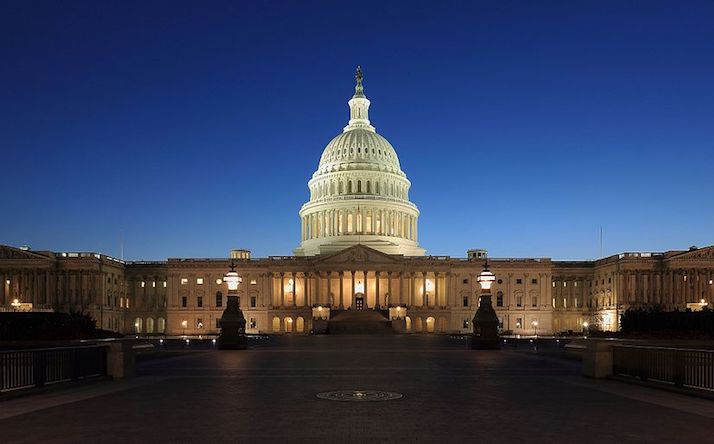 By Joseph A. Davis
Texas Climate News
Is the carbon tax an idea whose time has come? Is it the cure to what ails you? That may depend on who you are and what you think ails you.
Bills imposing a tax on greenhouse gas emissions, particularly carbon dioxide, are being introduced in Congress. A carbon tax has long been supported by some environmental groups as a solution to global warming. Now some big oil companies are endorsing the bills as well. What on earth is going on?
First of all, don't expect carbon-tax bills to go the distance and be enacted during this Congress (2019-2020). As long as Republicans hold the Senate and Donald Trump sits in the White House, it's a losing bet.
Next, please notice that the leading carbon-tax proposal now facing Congress would repeal authority to control greenhouse emissions under the Clean Air Act. Another proposal would protect oil companies from lawsuits holding them liable for climate change – potentially a multibillion-dollar hit. One proposal would repeal the gas tax that funds federal highway construction (in all 435 Congressional districts).
The carbon tax is about messaging and positioning. And there are hidden agendas. It is very much worth reading the fine print.
Oddly, some of the biggest supporters of carbon-tax legislation are major oil companies (ExxonMobil, BP, Shell, ConocoPhillips) with a large footprint in Texas. They are putting millions into a huge national PR and lobbying campaign to support one particular bill. This after the oil industry generally has virtually captured the agencies that regulate its climate impacts – the Environmental Protection Agency and the Interior Department.
Why would oil companies, who have spent years denying the science of climate change and working against efforts to control it, now support a carbon tax? Keep in mind that it may be easier to support something that costs you if it has no chance of being enacted.
The carbon tax is not a new idea. It goes back to the dim mists of the 1980s, when climate change first captured world and U.S. attention as a problem. The Netherlands, hypersensitive to climate change because it would be one of the first inundated by sea-level rise, was the first nation to enact a carbon tax – back in 1990. After the U.N. Framework Convention on Climate Change was forged in 1992, under the first President Bush, the newly installed Clinton administration proposed a BTU tax (first cousin of a carbon tax) in 1993. It passed the House but not the Senate, and as Gingrich Republicans rose to ascendancy in 1994, this defeat was taken as an object lesson by Democrats, who did not seriously propose such a thing again for decades.
Jump-cut to 2009, when Dems tried again to legislate on climate with the Waxman-Markey bill, which passed the Democrat-controlled House but died in the Democratic Senate. Waxman-Markey was a "cap-and-trade" approach, not a carbon tax. U.S. oil companies, for the most part, opposed it.
The seductive quality of a carbon tax is that it promises to harness the "magical" force of the marketplace to limit emissions rather than try to do it by regulatory fiat. This makes it especially attractive to theoretical economists and anti-regulatory conservatives. At least in theory. In theory, you might expect coal and oil companies to be against it, since it would raise the price of their product and reduce their sales volume. For many years, oil companies did in fact oppose a carbon tax like the plague.
The latest renaissance of interest in the carbon tax has come only after the blocking of the Clean Power Plan, Barack Obama's signature climate-control regulation, by President Trump, the courts, Congressional Republicans. And the coal and oil industries.
Carbon-tax proposals now in play
There are a handful of carbon-tax bills and proposals already on the table, and more will likely follow. So it is hard to point to a single one and call that the carbon tax.
One, introduced by Rep. Ted Deutch, a Florida Democrat, in November 2018 as HR 7173 and reintroduced as HR 763 in 2019, creates a steadily increasing tax on fuels that produce greenhouse gases and gives all the revenue back to taxpayers. It voids EPA regulations to control greenhouse emissions under the Clean Air Act. A substantially similar Senate version, S 3791, was introduced in December 2018 by Sen. Christopher Coons, a Democrat from Delaware.
A second, HR 6463, introduced in July 2018 by Rep. Carlos Curbelo, a Florida Republican, taxed greenhouse emissions but abolished the gas tax that funds federal highways. Curbelo was bucking the majority of House GOP members. The bill is expected to be reintroduced in the current Congress by Republican Rep. Brian Fitzpatrick of Pennsylvania.
A third, S 2368, introduced in February 2018 by Sen. Sheldon Whitehouse (D-RI), imposes a tax on fossil fuels but also imposes fees on things like industrial flaring and leaking of methane.
A fourth proposal has not been formally introduced as a bill, but its outline is being promoted by oil-industry groups and lobbyists. Known as the Baker-Shultz proposal (it is backed by conservative energy boffins George P. Shultz and James A. Baker III), it not only establishes a carbon tax and repeals the Clean Air Act climate provisions but also exempts oil companies from the climate liability lawsuits they are currently plagued by. It is being promoted via the groups Americans for Carbon Dividends and Climate Leadership Council.
You can find analyses of the bills' similarities and differences here, here, and here.
Any plan for actual carbon-tax legislation, however, may become moot with the advent of "Green New Deal" proposals that emerged right after the November 2018 Democratic sweep of the House. The Green New Deal's legislative prospects may be no more realistic than those of the carbon tax. But it seems to be taking most of the air out of the room. We must note for the record that the version of the Green New Deal that is on the table right now makes no mention of a carbon tax. (In one national opinion survey, the Green New Deal received more support than a carbon tax.)
How much does the oil industry want a carbon tax?
As big as the oil industry's PR campaign for a carbon tax is, it isn't very big. And it may not even be very convincing.
The $1 million from Exxon and the $2 million from ConocoPhillips may seem like a lot. But they are a tiny fraction of what the industry spends on lobbying in a typical year. E&E News counted lobbying expenditures of $120 million from just six oil firms over four years.
When judging the oil industry's take on a carbon tax, keep in mind what happened to the carbon-tax measure that was on the ballot in Washington State in November 2018. Oil companies, who have a lot of refineries in the state, opposed the ballot measure – raising a record $30 million-plus (much of it from refining companies) via the Western States Petroleum Association for the opposition campaign. It was the state's second try for a carbon tax. The measure lost.
As campaigns seeming to promote a carbon tax burgeoned in 2018, the Republican-controlled House offered a reality check. A non-binding resolution opposing the very idea of a carbon tax passed the GOP-controlled House July 19, 2018. It was a symbolic test of party loyalty, offered by then-Majority Whip Steve Scalise of Louisiana, with the familiar rhetoric against a "new tax." The 229-180 vote was mostly along party lines, although six GOPers and seven Dems crossed over.
One of the Republicans who bravely crossed over was Carlos Curbelo, a co-founder of the so-called "Climate Solutions Caucus." That was a House group that evenly paired members from both parties, although it never really came up with a major legislative proposal. When Curbelo himself pitched his own carbon-tax bill in July 2018, it drew conditional praise from some environmentalists.
Curbelo lost his re-election bid to a Democrat in November 2018. It may be hard to say just why. Perhaps it was just a blue wave in a blue district. Perhaps it was because he had bucked Trump and the party. But it did not augur well for either climate centrism or a carbon tax. Nearly half of the GOP members of the Climate Solutions Caucus also lost their seats.
+++++
Joseph A. Davis, Washington correspondent for Texas Climate News, is a veteran journalist covering energy and the environment.
Image credit: Martin Falbisoner / Wikimedia Commons.