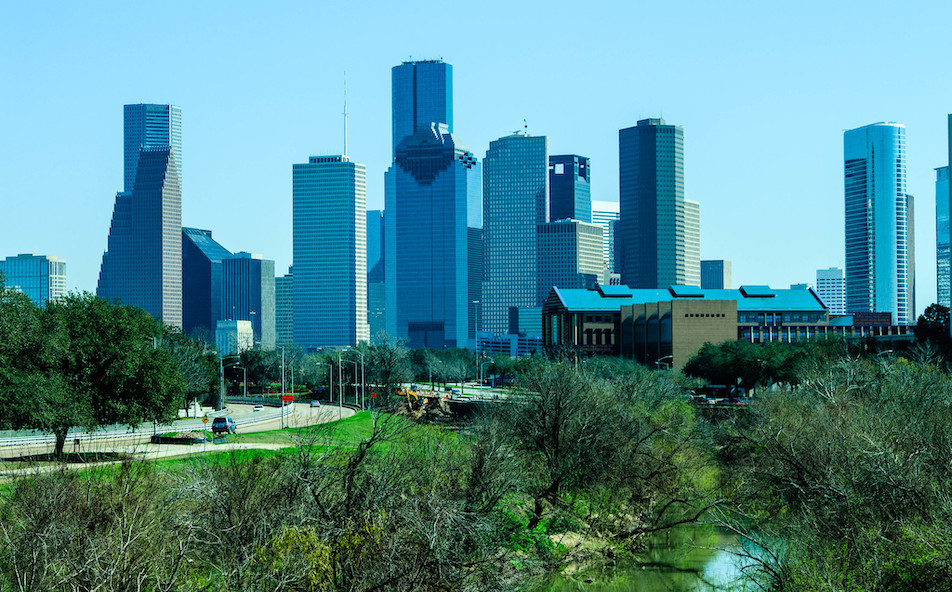 By Bill Dawson
Texas Climate NewsThose who reject climate science and deny the reality of manmade climate change (like key Trump administration officials) may be tempted to look to the nation's oil capital as a bastion of support for their contrarian views.
They shouldn't.
Houston-area residents increasingly view climate change as "a very serious problem" and agree with the vast majority of climate scientists that "human activities" are its primary cause.
Those were among the findings in the 37th edition of Rice University's respected survey of Houston-area attitudes on various social, economic and lifestyle issues, conducted earlier this year as the city continued to recover from Hurricane Harvey and debate how to address the stronger hurricanes and other storms that scientists project will occur as climate disruption proceeds.
"The data indicate clearly that area residents' beliefs have changed significantly" about climate change, according to a report on the 2018 poll, issued Monday by the university's Kinder Institute for Urban Research.
More than half of the Houston-area residents who were surveyed (52 percent) agreed that "the threat of climate change is 'a very serious problem.'"
That marked a big jump from 39 percent who said it was "a serious problem" in 2010, the first year the Rice pollsters asked the question. Also reflecting growing concern in Houston, just 22 percent this year said climate change is "not a very serious problem."
About two-thirds of Houston-area residents in this year's survey (64 percent) said climate change is "mainly caused by human activities," up from 48 percent in 2011 and 58 percent in 2015.
Virtually all climate scientists agree that human activities are mainly to blame for climate change through atmosphere-warming pollution from the use of coal, oil and natural gas.
(One of the top Trump administration officials who refuse to endorse that basic scientific conclusion is Jim Bridenstine, a Rice graduate and former Congress member from Oklahoma. He was confirmed by the Senate last week to head NASA, whose scientists track climate change. At Rice, Bridenstine majored in economics, psychology and business.)
Other responses in the 2018 Rice survey suggest that Houston-area residents are ready for robust actions to increase the area's resilience – a frequently deployed term in the post-Harvey dialogue about the city's future – against other extreme weather events.
More than 75 percent of the respondents said they believe it is "almost certain that the Houston region will experience more severe storms during the next 10 years compared to the past 10 years."
Strong majorities of residents said they support these potential policy initiatives:
Ninety-one percent said property owners should be required to notify potential buyers of site flooding in recent years.
Seventy-two percent supported using public funds to protect the huge complex of oil, gas and chemical facilities along the Houston Ship Channel.
Sixty-six percent agreed that stricter local regulations on development would have "significantly reduced" Harvey's damage.
Fifty-six percent favored higher local taxes to finance government buyouts of homes that have flooded repeatedly.
The Kinder Houston Area Survey was conducted by landline and cell phone between Jan. 23 and March 1. The scientifically selected sample included 807 residents of Harris County and 350 each from suburban Fort Bend and Montgomery counties.
+++++
Bill Dawson is the founder and editor of Texas Climate News.
Image credits: Photo – Carol M. Highsmith Archive, Library of Congress via Wikimedia Commons; Chart – Rice University Kinder Institute for Urban Research