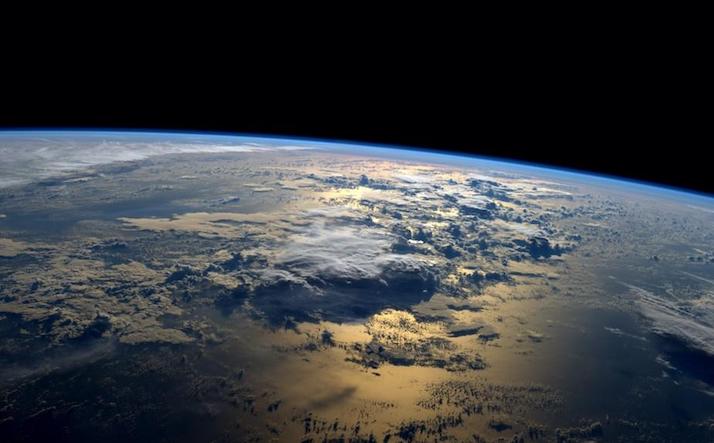 By Bill Dawson
Texas Climate News
As the one-year anniversary of his 2017 inauguration loomed, Donald Trump fired off yet another of his tweets rejecting climate research and mocking concern about man-made climate change.
It was an insignificant thing in itself, perhaps – Trump had scorned climate science and climate action on Twitter plenty of times before. And this wasn't the first time he had been dismissive about global warming because of very cold or snowy weather.
But familiar as it was, this latest tweet was also telling: Trump seemed to be signaling that he would stay on the climate course he had set in his first year through many actions to reverse U.S. policies to reduce climate-altering pollution. Those actions included steps to begin withdrawing from the Paris Climate Agreement and to scrap the Obama administration's Clean Power Plan.
As the Trump presidency's one-year mark on Jan. 20 drew near, however, leading scientists and other experts were saying something very different about climate change.
Climate scientists at two U.S. agencies issued reports last week saying they saw no lessening in the warning signs of a dangerously disrupted planetary climate system. And hundreds of other experts, in a separate report prepared for this week's World Economic Forum, which Trump is attending, ranked climate and weather hazards among the topmost risks confronting the planet in 2018.
2017 ranked as one of the hottest years
Federal scientists at two agencies announced that 2017 was one of the hottest years on record, even without a temperature-boosting El Niño weather pattern.
NASA's analysis ranked 2017 as the second-warmest year (after 2016) and the National Oceanic and Atmospheric Administration, using different analytical methods, put 2017 in third place (behind 2016 and 2015).
El Niño effects had added to record heat, averaged globally, in 2016 and 2015.
Gavin Schmidt, director of NASA's Goddard Institute for Space Studies, said: "Despite colder than average temperatures in any one part of the world, temperatures over the planet as a whole continue the rapid warming trend we've seen over the last 40 years."
NOAA noted that both its analysis and NASA's found the five warmest years on record have occurred since 2010. Britain's Met Office and the World Meteorological Organization also ranked 2017 among the three warmest years since record-keeping started, NOAA added.
Intensifying environmental risks threaten "system collapse"
In advance of the World Economic Forum, an annual meeting in Switzerland of national leaders and other members of the global elite, the non-profit foundation that holds the event announced that the almost 1,000 "experts and decision-makers" it surveyed around the world for its "The Global Risks Report 2018" ranked the environment, including climate and weather issues, as "by far the greatest concern" they anticipate for the coming year.
From the report:
Among the 30 global risks the experts were asked to prioritize in terms of likelihood and impact, all five environmental risks – extreme weather; biodiversity loss and ecosystem collapse; major natural disasters; man-made environmental disasters; and failure of climate-change mitigation and adaptation – were ranked highly on both dimensions. Extreme weather events were seen as the single most prominent risk.
Zurich Insurance Group, Switzerland's largest insurer, was involved in assembling the risks report. Alison Martin, the company's group chief risk officer, commented about the environmental aspects:
Extreme weather events were ranked as a top global risk by likelihood and impact. Environmental risks, together with a growing vulnerability to other risks, are now seriously threatening the foundation of most of our commons. Unfortunately, we currently observe a too-little-too-late response by governments and organizations to key trends such as climate change. It's not yet too late to share a more resilient tomorrow, but we need to act with a stronger sense of urgency in order to avoid potential system collapse.
[A passage from the report about hurricanes, including Harvey, Irma and Maria, follows this article.]
Confronting Trump over climate at Davos?
At the World Economic Forum conference in Davos, Switzerland, this week, the United Nations' top climate official is scheduled to meet with government and other leaders to discuss implementation of the Paris climate accord, which lays out a pollution-cutting blueprint aimed at avoiding the most dangerous climate-change impacts that scientists have projected.
One question hanging over the meeting is how much other leaders will try to engage Trump about his climate stance, which is starkly different from other major nations' positions. All of them (along with the rest of the world's governments) are signatories to the Paris pact.
Before the event began, some European observers thought the likeliest leader of an effort to persuade the U.S. president to rethink his climate policies would be French President Emmanuel Macron, with business leaders concerned about climate change perhaps joining him.
France's AFP news service foresaw a "compelling clash of cultures" – not just on climate – between Trump and his "America First vision" on one side and "the cheerleaders of globalization," the signature ambition of the Davos gatherings, on the other. (Critics of globalization on the left and right both have targeted the Davos events for their scorn.)
Preceding the U.S. president's arrival on Thursday, Macron drew laughs from business and government leaders Wednesday with a joking jab at Trump: "When you arrive here and see the snow, it could be hard to believe in global warming. Obviously you don't invite anyone skeptical about global warming this year."
+++
Hurricane Harvey in "The Global Risks Report 2018"
In light of the massive destruction it brought to Texas, it was no surprise that Hurricane Harvey (along with Hurricanes Irma and Maria) drew the attention of the risk-assessing experts who produced "The Global Risks Report 2018" for the World Economic Forum:
Extreme weather events in 2017 included unusually frequent Atlantic hurricanes, with three high-impact storms – Harvey, Irma and Maria – making landfall in rapid succession. According to the Accumulated Cyclone Energy (ACE) index, which is used to measure the intensity and duration of Atlantic storms, September 2017 was the most intense month on record. It was also the most expensive hurricane season ever. These extreme incidents continue a trend towards increasingly costly weather events over recent decades, although rising costs reflect factors such as the location and concentration of assets as well as changing weather patterns. Extreme rainfall can be particularly damaging – of the 10 natural disasters that caused the most deaths in the first half of 2017, eight involved floods or landslides. Storms and other weather-related hazards are also a leading cause of displacement, with the latest data showing that 76 percent of the 31.1 million people displaced during 2016 were forced from their homes as a result of weather-related events.
+++++
Bill Dawson is the founder and editor of Texas Climate News.
Image credits: Photo and temperature chart – NASA. Risk chart – World Economic Forum