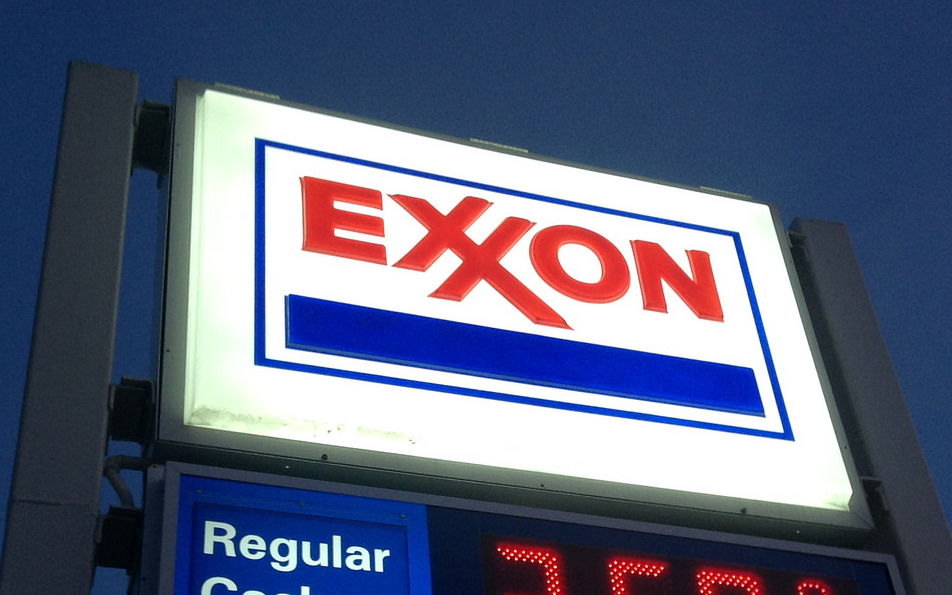 By Randy Lee Loftis
Texas Climate News
As President Donald J. Trump played footsie with pulling out of the 2015 Paris Climate Agreement Wednesday morning, the head of the nation's biggest oil company sent him a message from downtown Dallas: Don't do it.
But a far stronger warning to the White House and the GOP-controlled Congress – about how seriously economic powerhouses are taking climate change – came from ExxonMobil's shareholders.
Breaking with the corporation's board, investors voted overwhelmingly to demand an annual report detailing the risk that climate change poses to ExxonMobil, headquartered in the Dallas suburb of Irving. The vote for the resolution at the shareholders' annual meeting at Dallas' Meyerson Symphony Center was just over 62 percent, with 38 percent opposed.
That's an exact flip from last year's result, when 62 percent voted against it and 38 percent voted for it.
What's different from a year ago is nearly everything. Then, a Hillary Clinton victory seemed a lock, meaning the United States would keep supporting the Paris Agreement – which seeks to limit greenhouse gas emissions worldwide – and researching and monitoring climate change and its effects.
ExxonMobil CEO Rex Tillerson was then looking forward to retiring to his expansive home in a millionaires' community in Denton County, northwest of Dallas. And Trump, who had once called climate change a Chinese-concocted hoax, seemed destined to return to New York City as a sore loser.
Now Trump is president, Tillerson is secretary of state, the Paris Agreement is in danger and U.S. climate programs face near oblivion under Trump's budget blueprint. But ExxonMobil – with 70,000 employees worldwide and $197.52 billion in 2016 revenues – down from 2012's $420.7 billion due to low oil prices – is under more climate pressure, not less.
New alliances for climate action
Wednesday's vote for greater corporate accountability on climate change signals new and powerful alliances pressing for a serious approach to global warming. Some members are activist groups using stock ownership for social leverage. Others are gigantic financial houses seeking to protect investments at increasing risk from the effects and uncertainties of climate change.
Such coalitions have formed as Trump seems ready to go the opposite way, already moving to nix Obama administration initiatives such as the anti-coal Clean Power Plan and now possibly withdrawing from the Paris Agreement and other anti-warming efforts.
That would fulfill a Trump campaign promise and jibe with views of some White House advisers, key Republican lawmakers including Texas senators John Cornyn and Ted Cruz, and cabinet members including Environmental Protection Agency Administrator Scott Pruitt, Oklahoma's former attorney general. But it goes against the advice of scientists, many policy experts, virtually every other nation, many major energy and other companies, and some within Trump's administration, including Tillerson.
Leaving the Paris Agreement would also go against the wishes of an overwhelming majority of Americans, a post-election poll by the Yale Program on Climate Change Communication found. Some 69 percent of registered voters nationwide – and a majority in every state – favor staying in. About 65 percent of Texas voters want to stay in, the poll found.
Voters, of course, rarely decide based on one issue. But the investor coalition that wants ExxonMobil to come clean on climate adds global economic muscle to the argument.
Altogether, Wednesday's votes for the ExxonMobil resolution account for nearly $192 billion worth of company stock – a big number, but trivial compared to the astronomical combined reach of the yes votes. Although the corporate board isn't bound by the resolution's outcome, it will be hard pressed to dismiss it.
The resolution's sponsors, led by the New York state retirement fund and the Church of England, manage more than $5 trillion in total assets. Ballots were secret, but three huge firms believed to have voted in favor – BlackRock, the world's biggest asset manager, and Vanguard and State Street Global – account for $12 trillion more. That brings the yes forces to $17 trillion, equal to 95 percent of U.S. gross domestic product.
The resolution has a clear social and environmental aim, but it's also a global corporate management strategy. Big investment houses increasingly acknowledge the scientific reality of rising temperatures caused by human activities and worry about the financial risks from a disrupted global climate system and the worldwide movement away from fossil fuels.
On May 12, BlackRock – with Vanguard, ExxonMobil's biggest shareholders – acknowledged that it voted for a similar resolution by Occidental Petroleum shareholders. BlackRock is a member of the Task Force on Climate-Related Financial Disclosures, founded by billionaire businessman, climate activist and former New York Mayor Michael R. Bloomberg.
"Investors need consistent, measurable and transparent data in order to fully integrate climate risk into their decision making and investment process," BlackRock executive Deborah Winshel says on the task force's web site.
ExxonMobil has tried to straddle climate issues, not always successfully.
The company has funded climate-science-denying groups that successfully delayed U.S. action for years – and are still succeeding. On Wednesday, CEO Darren Woods had to defend ExxonMobil's continued involvement with one of them, the American Legislative Exchange Council, a Koch Brothers-founded group that has called climate change a cover for oppressive central government. An article now on the council's web site calls the Paris Agreement "lawless" and says leaving it in place would be an "outrage."
Risk disclosure a sore point
Climate disclosure has also been a sore point for the company. Attorneys general in New York and other states are investigating whether ExxonMobil defrauded investors by hiding what it knew about climate science and the related business risks. Woods, and Tillerson before him, denied hiding anything and said the company disclosed plenty of its climate findings.
On Wednesday, Woods, a career ExxonMobil employee, was running his first annual shareholders' meeting in full knowledge that Trump was signaling a possible Paris pullout. He didn't mention Trump, but he made a point of endorsing the accord, as the company has done before.
A shareholder noted that Woods had recently signed a letter affirming support for Paris. The shareholder asked Woods if he would still sign such a letter given Trump's apparent movement to withdraw.
"Absolutely," Woods said. "I stand by that position." Climate change "is a global challenge which requires global participation."
Woods also went out of his way to note ExxonMobil's cooperation with the Intergovernmental Panel on Climate Change, the global body that reviews climate science and policy options. Opponents of climate action frequently accuse the IPCC of bias or outright data manipulation, but have scored no lasting points.
Woods touted ExxonMobil's work on alternate fuels, technologies to capture carbon pollution and even lightweight plastics to boost vehicle efficiency. And he repeated the company's support for a revenue-neutral carbon tax, under which companies would pay fees for carbon emissions. The fees would go back to the public as refunds or rebates. Woods praised two Republican former secretaries of state who are promoting a carbon tax, James A. Baker III of Houston and George P. Shultz.
But Edward Mason, head of responsible investment for the Church of England, suggested at the meeting that ExxonMobil's climate stance was more for public appearance than for real public policy. Behind closed doors, he said, the company fought the disclosure resolution at every turn, even refusing to grant meetings with non-executive board members.
Mason called the company's behavior an attempt to deny shareholders the information they need to protect their investments. "It is your fiduciary duty as directors to provide it," he said.
This time, fellow shareholders agreed in a landslide.
+++++
Randy Lee Loftis is senior editor of Texas Climate News. An independent journalist in Dallas, Loftis was formerly The Dallas Morning News' environmental writer for 26 years.
Image credit: Mike Mozart / Flickr. Cropped photo used under a Creative Commons license.