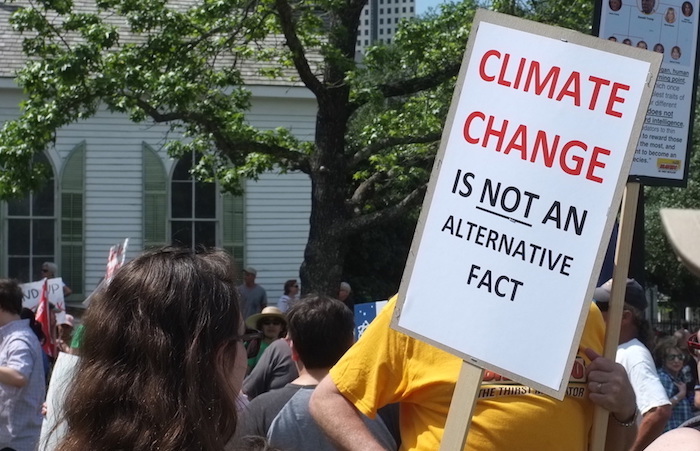 An estimated 15,000 scientists and other pro-science marchers rallied in downtown Houston on Earth Day, April 22. It was one of hundreds of related events that day in the U.S. and other nations around the world.
Organizers of the original Washington March for Science, which quickly grew into the multi-city effort, said their initiative "champion[ed] robustly funded and publicly communicated science as a pillar of freedom and prosperity," while calling for "political leaders and policymakers to enact evidence-based policies in the public interest."
They firmly billed the March for Science as nonpartisan, but thousands of homemade signs with individually crafted messages made clear at the Houston march and elsewhere that the Trump administration was the main target of marchers' disquiet – the president's proposals to slash federal spending for climate, medical and other scientific research, as well as comments like Environmental Protection Agency chief Scott Pruitt's blunt denial of climate scientists' near-unanimous conclusion that humans are the principal cause of climate-disrupting global warming.
Here are some representative images that show the sorts of things that were on the minds of the Houston marchers as they walked through downtown and gathered for speeches in front of City Hall.
+++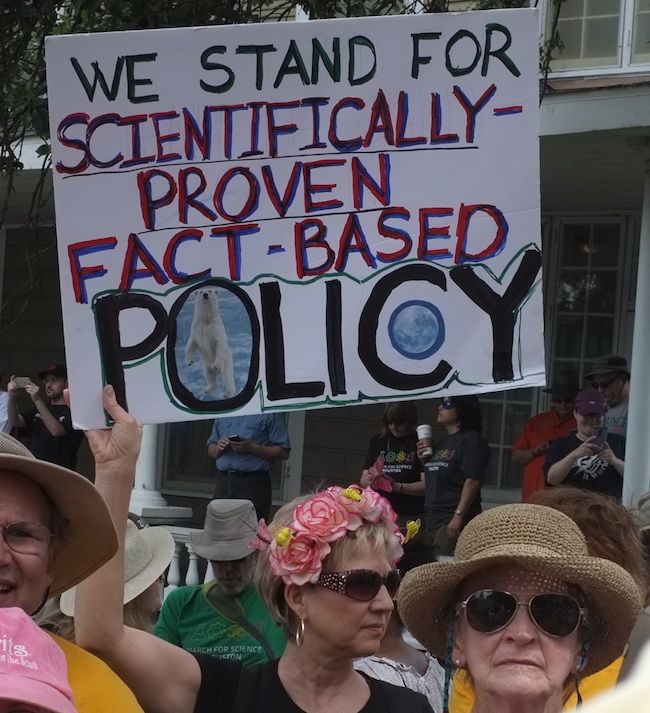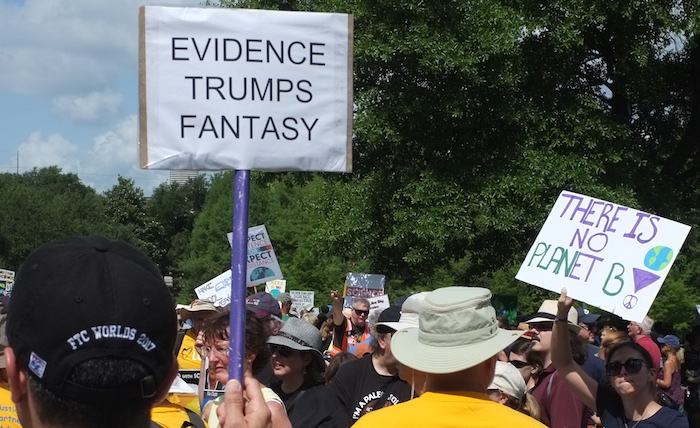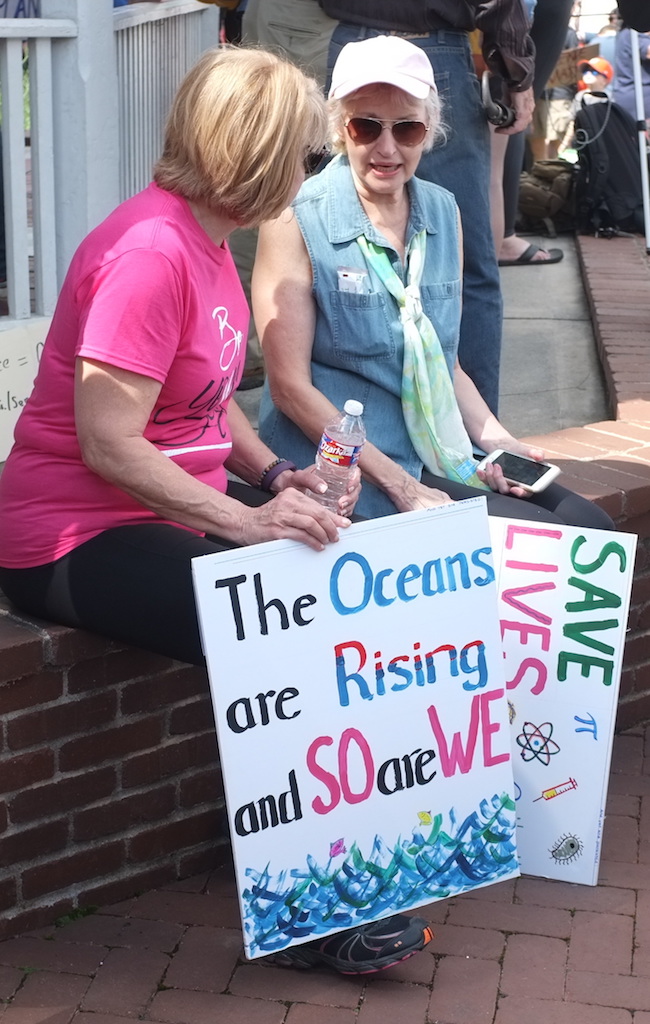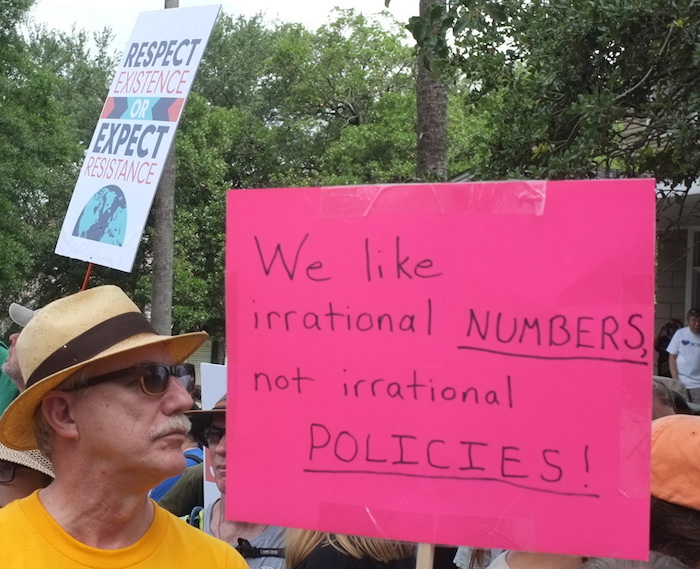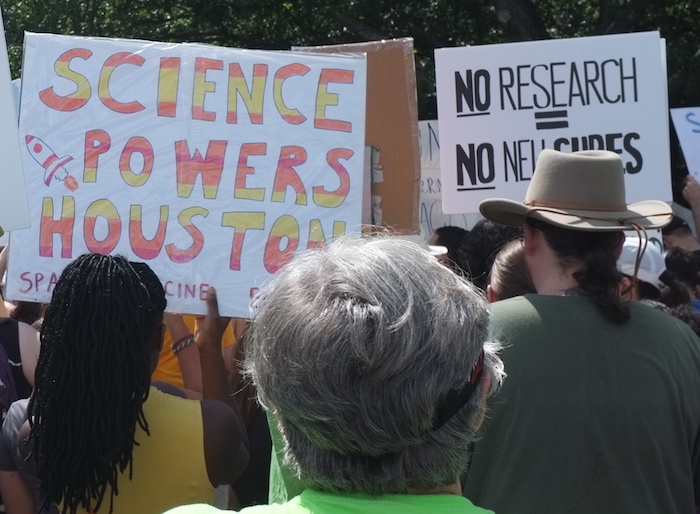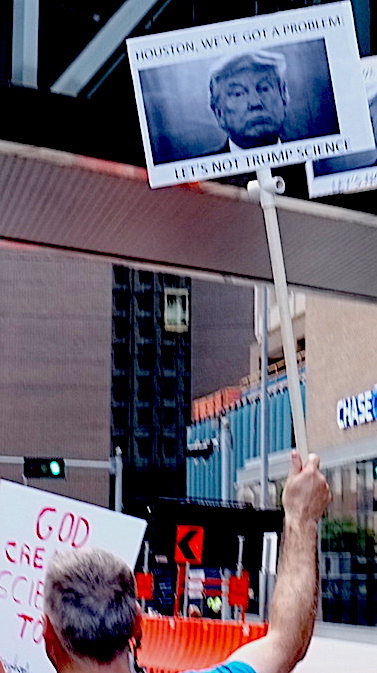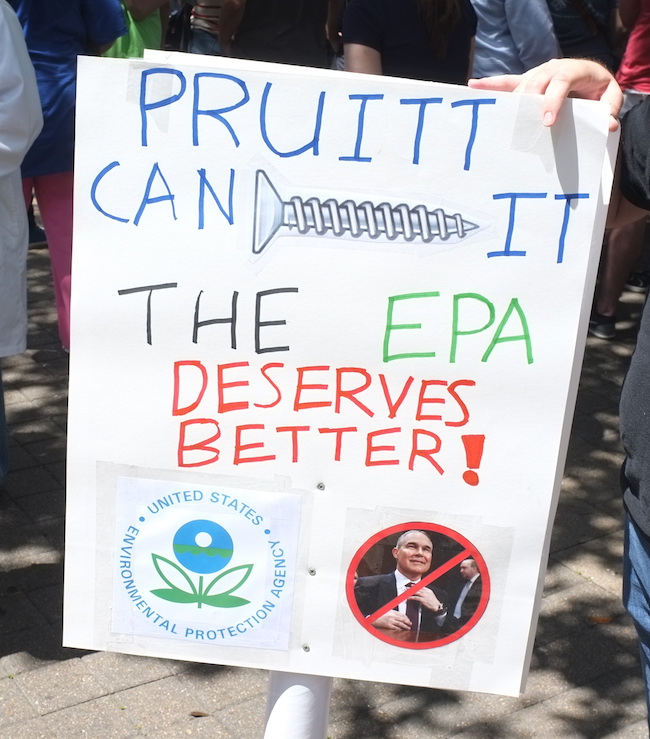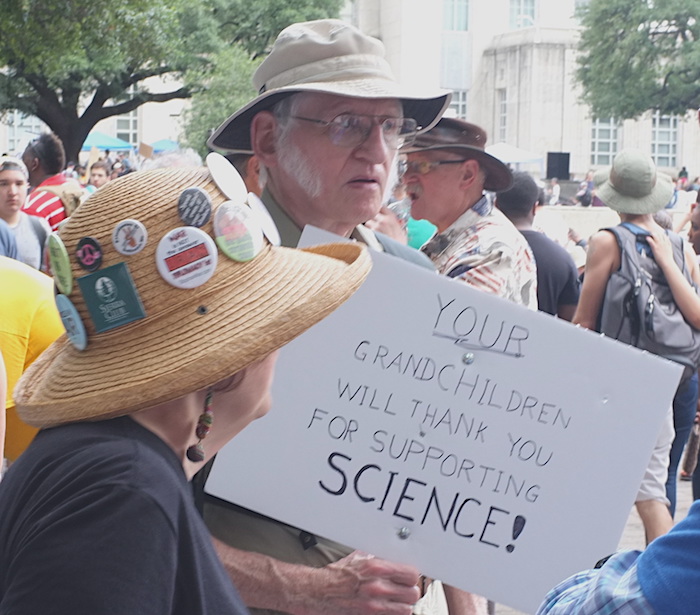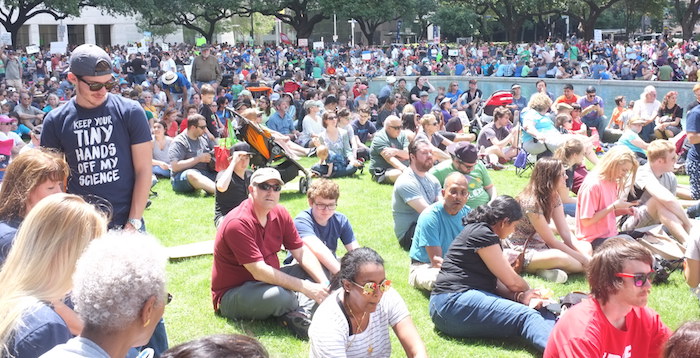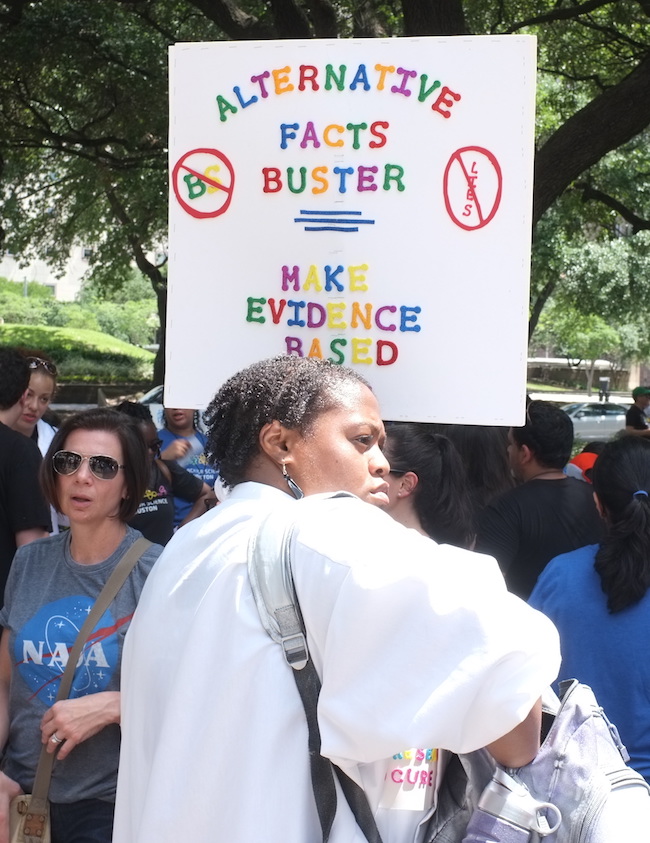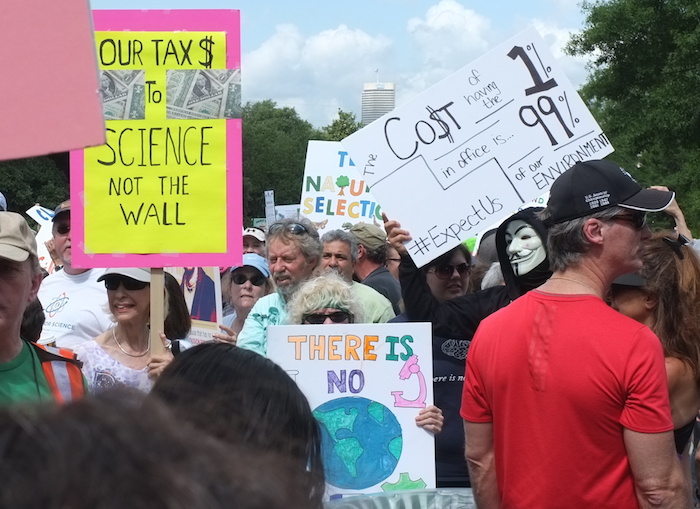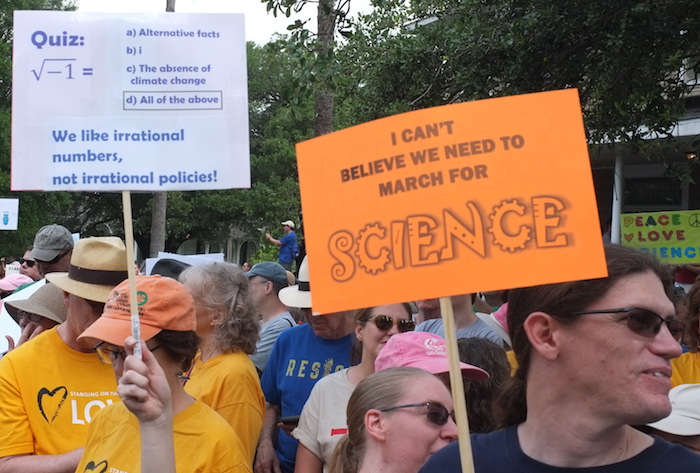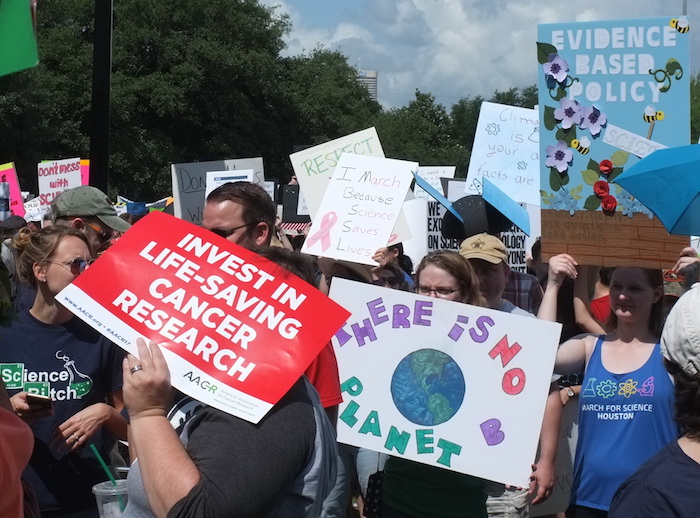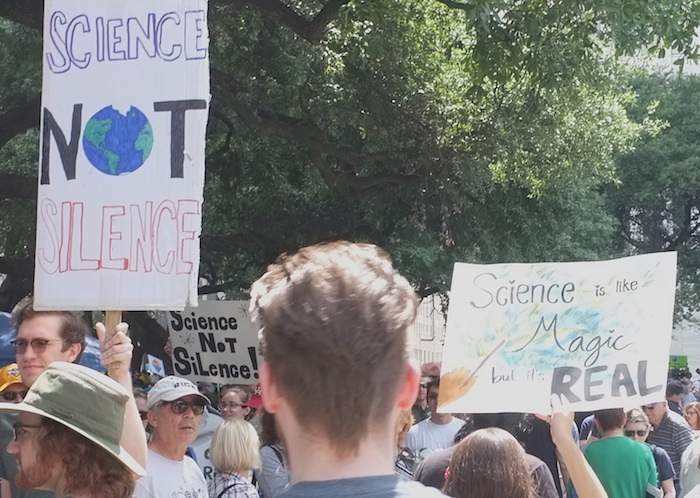 +++++
Photos by Bill Dawson, editor of Texas Climate News.