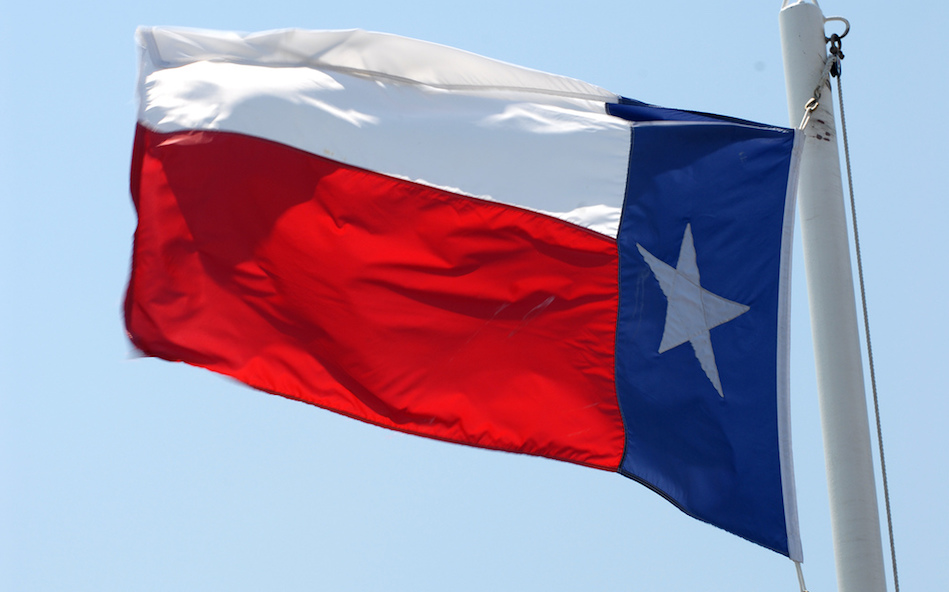 By Bill Dawson
Texas Climate News
As TCN has noted before, one predominant aspect of the climate-change debate in Texas, as in many other states, involves Republican state officials, opposing climate action, squaring off against Democratic city officials, supporting it.
So it was again this week in prominent Texas office-holders' contrasting reactions to President Trump's promised initiation of action to halt the Obama administration's Clean Power Plan. That initiative was designed to reduce climate-disrupting pollution by pushing utilities to substitute cleaner electricity sources like natural gas, wind and solar for their use of coal.
Texas is one of the states suing to stop implementation of the Clean Power Plan (the case is still pending in the courts) and it also refused to begin federally mandated planning for a transition from coal to cleaner power sources to meet a pollution-reduction goal assigned by the Environmental Protection Agency.
It was no surprise, then, that the state's Republican governor and former attorney general, Greg Abbott, a fierce critic of the Obama EPA, declared that Trump's action was "great for the state of Texas."
Interviewed by the conservative NewsMax TV, Abbott repeated some of his previous arguments against the climate-protection initiative:
"The Clean Power Plan pushed by the Obama administration first of all was completely unconstitutional because it was the EPA imposing regulations that were way beyond the bounds of the authority of the EPA.
"It was going to cost…a lot of money because it was going to jack up the prices of power, jack up the prices of things like electricity and heat, etc. All because of an ill-defined leftist agenda."
Abbott didn't say so explicitly, but backers of that allegedly "ill-defined leftist agenda" include the mayors of Texas' largest city, Sylvester Turner of Houston, and its capital city, Steve Adler of Austin.
Both were among the mayors of several dozen cities, all members of an undertaking called the Mayors National Climate Action Agenda, who signed a letter to Trump to oppose his action to scrap the Clean Power Plan and other Obama climate initiatives:
"We write to strongly object to your actions to roll back critically important U.S. climate policies including the Clean Power Plan and vehicle fuel efficiency standards, as well as proposed budget cuts to the EPA and critical federal programs like Energy Star [an energy-efficiency program]."
The mayors' letter added:
Climate change is both the greatest single threat we face, and our greatest economic opportunity for our nation. That is why we affirm our cities' commitments to taking every action possible to achieve the principles and goals of the Paris Climate Agreement, and to engage states, businesses and other sectors to join us. [The Clean Power Plan's emission cuts make up most of the United States' pledged pollution reductions under the 2015 Paris accord. Trump said during his campaign that he would halt U.S. participation in the pact, but has since hinted he may not do that.]
As mayors, we work with our constituents face-to-face, every day, and they demand that we act on climate to improve quality of life and create economic growth. As public servants and stewards of public funds and infrastructure, we also cannot ignore the costs of inaction.
Abbott told NewsMax that ending the Clean Power Plan, assuming Trump's effort survives court challenges, would mean Texas utilities can "generate power and provide access to power for all of your listeners to make sure that our economy runs the right way."
His argument – that the Clean Power Plan's anticipated shift away from coal-fired power production would compromise utilities' ability to meet the state's demand for electricity – has been rebutted by environmentalists and researchers. They note that market forces greatly boosting the use of natural gas and wind in Texas have the state on track to easily meet its emission-reduction goal, even without the Obama plan's regulations in place.
+++++
Bill Dawson is the editor of Texas Climate News.
Image credit: M&R Glasgow / Flickr. Used under a Creative Commons license.