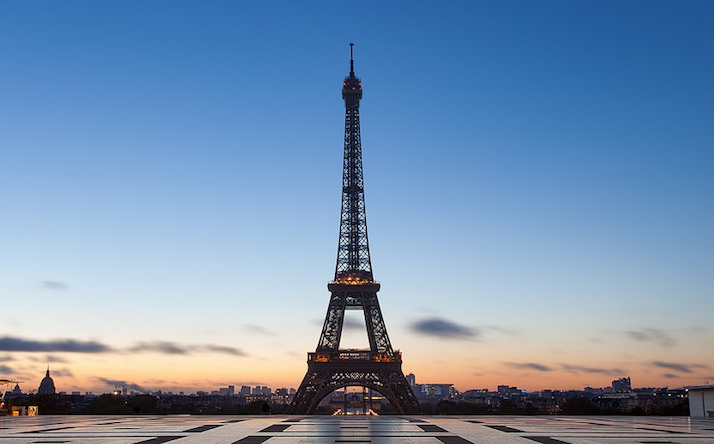 By Bill Dawson
Texas Climate News
Donald Trump prepares to take office this week with an overwhelming majority of Americans saying in a new poll that they don't want him to carry out his campaign pledge to "withdraw" the U.S. from the international Paris Climate Agreement.
Fifty-six percent oppose withdrawal from the agreement, which was endorsed by 195 nations in 2015 and aims to shift humanity's production of energy sharply away from fossil fuels, according to the Washington Post-ABC News poll, published today.
Thirty-one percent back Trump's promise to get the U.S. out of the pollution-cutting agreement.
After his election, Trump said he has "an open mind" on the Paris Climate Agreement.
Meanwhile, a Reuters-Ipsos poll, also released today, found 61 percent of Americans want the powers of the Environmental Protection Agency either "strengthened or expanded" (39 percent) or to "remain the same" (22 percent).
That finding stands in stark contrast to Trump's pledges during his campaign to cut back on environmental regulation and his nomination of Oklahoma Attorney General Scott Pruitt, an arch-foe of the EPA and often aligned with Texas officials in anti-EPA lawsuits, as the EPA's top official.
The Post-ABC poll also found that Trump is about to enter the White House "as the least popular president in at least four decades," the Post reported. The Post-ABC poll found 54 percent of Americans have an unfavorable view of Trump, while only 40 percent have a favorable view.
Since 1977, other presidents' "favorable" ratings as they prepared to assume the presidency were Jimmy Carter's 78 percent, Ronald Reagan's 58 percent, George H.W. Bush's 65 percent, Bill Clinton's 68 percent, George W. Bush's 62 percent, and Barack Obama's 79 percent, according to the Post.
A Gallup poll released Monday and a CNN poll released today also showed Trump with just 40 percent approval.
Trump has derided as "a hoax" the finding, endorsed by the vast majority of climate scientists, that climate change is mainly a manmade phenomenon. During his campaign, he promised to kill the Obama administration's Clean Power Plan, an EPA initiative that is the major element of the United States' pledge under the Paris Climate Agreement for reducing emissions of climate-disrupting carbon dioxide. He also promised to revive the flagging U.S. coal industry, a major source of carbon pollution.
The Post-ABC poll's finding of strong (56-31 percent) overall public opposition to withdrawing from the Paris accord percent was accompanied by these party-identification results:
Seventy-two percent of Democrats opposed withdrawing from the agreement, while 18 percent were in favor.
Republicans were nearly evenly split, supporting Trump's withdrawal pledge by just 44-42 percent.
Fifty-six percent of independents opposed pulling out of the Paris pact and 33 percent were in favor.
+++++
Bill Dawson, a Texas-based journalist, founded and edits Texas Climate News.
Image credit: Sam Valadi / Flickr. Used under a Creative Commons license. Cropped slightly.