By Bill Dawson
Texas Climate News
When the Canadian atmospheric scientist Katharine Hayhoe moved to Lubbock 11 years ago to take a faculty position at Texas Tech University, she was well known and regarded in the field of climate-change research, but not too far beyond it.
That quickly started to change, however, when Hayhoe added climate communicator to climate scientist as an important part of her work. In the process, through a variety of activities, she has increasingly earned international recognition and renown.
With the premiere episode this week of "Global Weirding," a new, web-based PBS Digital Studios series of what she calls "lighthearted" videos, she's branching into yet another communications format.
With their amusing cartoon animation, the first two videos that have been posted online so far – produced in partnership with Texas Tech Public Media's KTTZ – are certainly lighthearted in tone. But Hayhoe's central message in all of her efforts as a climate communicator, no matter how good-humored she typically is, has been very serious.
Co-authoring a book, giving countless talks, participating in numerous interviews and a couple of in-depth documentaries, she has sought to inform people about scientists' conclusion that humans are harmfully disrupting the planet's climate system and to persuade them to help reduce and get ready for those changes.
Acknowledging that work this month, Politico named her to its roster of "thinkers, doers and visionaries transforming American politics." Next week, she will participate in a live-streamed White House conversation with President Barack Obama and the actor and climate activist Leonardo DiCaprio about climate change. Her growing list of honors and recognitions includes selection in 2014 as one of Time's 100 Most Influential People and one of Foreign Policy magazine's 100 Leading Global Thinkers. (Disclosure: She is also a member of Texas Climate News' Advisory Board.)
An especially crucial audience for Hayhoe comprises her fellow evangelical Christians, many of whom are skeptical about man-made climate change or completely dismiss the possibility that it could even be happening.
"We have been lied to"
"I feel like the conservative community, the evangelical community, and many other Christian communities, I feel like we have been lied to," she said in a 2014 podcast interview. "We have been given information about climate change that is not true. We have been told that it is incompatible with our values, whereas in fact it's entirely compatible with conservative and Christian values."
Evangelicals and others with conservative views are by no means the only people she believes will find the new video series interesting and appealing, however.
Stressing that the series is not intended for those who dismiss climate science outright – about 10 percent of the U.S. population who "aren't going to be convinced by anything" – Hayhoe told TCN that the "Global Weirding" videos were designed for "anybody who is curious," which is a very diverse group by her reckoning.
"This is for anybody who is curious," she said. "People who are skeptical are curious. People who are cautious are curious. People who are conservative are curious. People who are alarmed are definitely curious."
There's growing curiosity about climate change, she believes, "because we are starting to see things changing around us to the point where many people are saying, 'This is not normal, I'm starting to see things that are really unusual,' whether in terms of the number of 100- or 500- or 1000-year events that we're seeing or whether we realize the place where we have lived a long time is changing."
With a new episode posted every other Wednesday, the 12-episode series will be "looking at myths – not just about science, but politics, ideology and religion," Hayhoe said.
"All the things we shouldn't talk about in polite conversation," she added wryly.
Hayhoe is not the only climate-change expert noting such reticence. Yale University researchers reported this week that their opinion surveys "have repeatedly shown that most Americans are interested in the issue of global warming and consider it personally important," but that "climate change is not a common topic of conversation or something they hear about much in their daily lives."
This finding, the Yale researchers added, "suggests that there is a climate change 'spiral of silence,' in which even people who care about the issue shy away from discussing it because they so infrequently hear other people talking about it – reinforcing the spiral."
Busting myths
Hayhoe explained how the Texas Tech video series is designed to be a conversation starter: "Every episode opens with a statement people have heard that might be true, but then we say, no it's not. We're not just fact-checking on science but on perceptions and beliefs."
That theme is established at the start of this week's Episode 1, when Hayhoe says, "Regardless of what we think about climate change, many of us have bought into a very insidious myth about it – to care about climate change, we think, we have to be a certain type of person. If we're a green, granola-eating, Birkenstock-wearing liberal we do. Otherwise why bother?"
She then adds that she does like the color green and eats granola now and then, but owns no Birkenstock sandals, is neither a Democrat nor Republican ("I'm Canadian"), and attends an evangelical church where her husband is the pastor.
"I care about climate change because of who I am," she declares.
Jonathan Seaborn, the production manager at KTTZ, Lubbock's PBS affiliate, told TCN that the series grew out of discussions in which station staff members talked about finding a way to utilize Hayhoe's scientific expertise, communications skills and friendly personality.
"She's such an engaging person and it's such an important topic, we believed something needed to be done," he said.
That basic concept led nowhere initially, but then Seaborn took it to Paul Hunton, KTTZ's station manager, who "instantly had the idea of a digital series as what we needed to do for her message, because she's so engaging and can communicate with viewers. I completely agreed, we developed what the show would look like, contacted her, she was 100-percent on board and loved the idea, and the rest is history."
That history, crucially, included a successful crowdfunding campaign that raised more than $20,000 for production costs in two months.
Short videos for shorter attention spans
Explaining how "Global Weirding" typifies trends in public television and other communications endeavors, Seaborn said short digital videos, posted online, reflect "the way media is moving."
He elaborated: "People have shorter attention spans. You're competing for less and less time. More and more information is out there. Having this platform where you can deliver short, to-the-point, engaging content and the audience can interact directly with the content with questions online – whether with the host or creators, and they reply – it's just the way things are going and makes sense."
After each new series episode is posted on a Wednesday, Hayhoe will answer questions that evening at 7 p.m. Central on her Twitter page. They can be directed to @KHayhoe with the hashtag #globalweirding.
That interactivity – and the ease with which people can share the videos through social media and other means – appealed to Hayhoe.
"For people who are interested, this is a great opportunity to have these short, fun videos you can share with somebody," she said. "Whatever way we engage with people, however we engage with people, I want the series to be a resource for people that they can send to people, to start a conversation, to carry on a conversation, to add to the discussion."
The KTTZ team's proposal for the series was in line with a decision Hayhoe had already made about the direction she wanted to take her communications efforts. Last year, she said, she started thinking about how she could most effectively reach people with the information she wants to convey.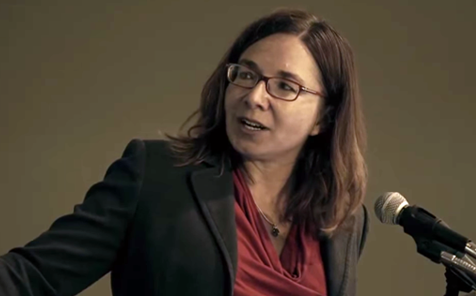 "I had concluded that a permanent online presence is much more valuable than an individual speaking engagement – also very short videos instead of something written," she said. "I had already decided to put more effort into projects with a longterm life. When I'm speaking, I now ask them to record the presentation, if they can, and make it available. Otherwise, when I give a talk, a lot of effort goes into that talk and that's it."
Under the umbrella of the broader PBS Digital Studios initiative, "Global Weirding" is aimed at a national, not just local or regional, audience. Emanating, as it does, from what many people will probably regard as an unlikely place will give it a special allure, Hayhoe hopes.
"Part of its uniqueness is that it's a program on climate and religion and politics from West Texas," she said. "Because Lubbock is, after Provo, Utah, the second-most conservative city in the whole country."
She was alluding to a 2005 study that ranked cities according to political ideology. The Lubbock Avalanche-Journal reported that Lubbock's standing had become "a thing of legend" locally and "a regular talking point among Lubbockites and others wanting either to brag about or condemn the city and its culture."
If Hayhoe gets her wish, "Global Weirding" will confound participants in that conversation, in Lubbock and far beyond.
+++++
Bill Dawson is the founder and editor of Texas Climate News.
Katharine Hayhoe is a member of TCN's Advisory Board. The volunteer members exercise no authority over this publication's editorial decisions, which are made solely by our independent journalists.
Image credits: "Global Weirding" logo – KTTZ; Panel discussion photo – Ashley Siefert, Union of Concerned Scientists; "Global Weirding" Episode 1 video – KTTZ via YouTube; Hayhoe at microphone – Showtime