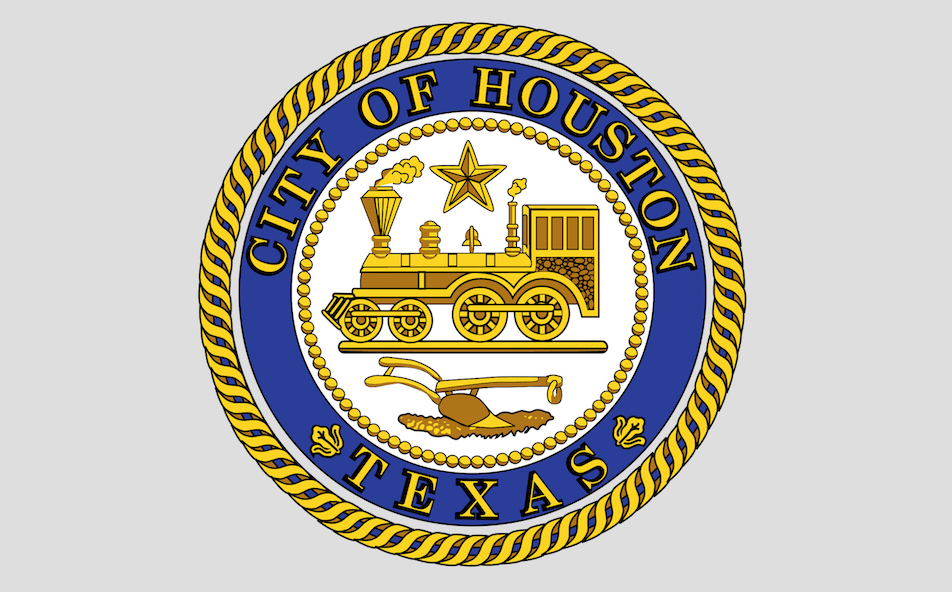 Cities+Climate is an occasional series in which TCN is examining some of the ways that Texas cities and other local government entities are addressing (or not addressing) climate issues.
+++++
By Bill Dawson
Texas Climate News
In a mailing address, the Bayou City is Houston, Texas. The Houston Texans compete in the stadiums of the NFL. After 180 years, "Houston" and "Texas" couldn't sound more right together. Even so, in a looming court struggle over federal climate-protection rules for power plants, it's Houston versus Texas.
A ruling is expected early this year on whether those Obama administration regulations, aimed at replacing many coal-fired plants with cleaner methods of producing electricity, will be delayed while a lawsuit to kill them, led by the states of Texas and West Virginia, moves ahead.
Late last month, the city of Houston, along with other cities and municipal organizations, joined the judicial fray on the side of the power-plant rules and against its own state government.
Neither Texas' opposition to the regulations nor Houston's support for them was a surprise, given the state's and city's respective, opposing stances on manmade climate change and what to do about it in recent years.
Nonetheless, Houston's entry into courthouse battle over the administration's Clean Power Plan illustrates key features of the political and legal maneuvering over climate policy as the nation enters a presidential election year.
For one thing, it offers still more evidence that officials in many city governments – not just elected and appointed leaders at the state and federal levels – are playing significant roles in the climate-policy arena, often on the side of climate action.
Additionally, it shows how much policy distance separates the government of the largest city in fossil-fuel-rich Texas – a city generally regarded as capital of the nation's oil and gas and petrochemical industry – from the state's position.
In joining other cities in supporting the administration's power-plant regulations, Houston also adopted a stance tightly aligned with the international agreement that the U.S. and nearly 200 other nations reached in Paris last month to dramatically reduce the world's emissions of carbon dioxide that result from use of the oil-gas-petrochemical industry's products.
Implementing that agreement's temperature-limiting goals, analysts have agreed, will mean essentially ending the world's output of CO2 and other greenhouse gases (that is, achieving "net zero" emissions, with no more climate-changing pollution emitted than natural systems can remove from the atmosphere) within just a few decades. There is no disagreement that the impact on fossil-fuel industries, if that happens, will be profound, as humanity pivots rapidly to replace oil, coal and natural gas with cleaner means of producing energy.
That point was addressed by Michael Burger, executive director of the Sabin Center for Climate Change Law at Columbia University Law School in New York, which filed the legal motion by Houston and other members of a local government coalition seeking to join the court fight in support of the Clean Power Plan:
These cities and counties, and the major national associations that represent them, are on the front lines of climate change impacts and at the forefront of energy innovation. They have joined this coalition and are seeking to voice their perspective on the case because they have a strong interest in seeing [the Environmental Protection Agency] move forward with its plan to reduce [greenhouse gas] emissions from existing power plants – the nation's single largest source – and in seeing the economy continue its transition away from coal and other fossil fuels towards what eventually must be a net zero-carbon economy. The motion seeks permission to file a "friend of the court" brief in support of EPA.
Besides Houston, the coalition includes the U.S. Conference of Mayors, the National League of Cities, and the cities of Baltimore, Coral Gables, Florida, Grand Rapids, Michigan, Jersey City, New Jersey, Los Angeles, Minneapolis, Portland, Oregon, Pinecrest, Florida, Providence, Rhode Island, Salt Lake City, San Francisco, West Palm Beach, Florida, and Boulder County, Colorado.
The coalition petition emphasized climate-change impacts on its members as a key reason for the action:
Members of the Local Government Coalition have already suffered from the impacts of climate change, which are especially disruptive to cities' concentrated and tightly interwoven people, ecosystems, assets, and critical infrastructure systems. For example, Houston, home to more than 2 million people, is contending with increasingly severe and frequent heat waves, droughts, storms and floods.
When he announced Texas' leadership of a coalition of 24 states against the Clean Power Plan in October, Attorney General Ken Paxton stressed projections of its cost and other adverse effects:
"Once again, President Obama and his EPA have overstepped their legal authority and enacted a regulation that will dramatically raise Texans' electric bills and threaten the reliability of the electric grid. The Texas Attorney General's Office is leading a nationwide coalition, along with West Virginia, to prevent massive increases in electric bills that would hurt hard-working families, the elderly and the poor."
A release from Paxton's office added:
EPA is seeking to reduce carbon emissions from electric-generating plants by 32 percent below 2005 levels by 2030. To achieve these reductions, EPA will require states to shut down coal plants prematurely and invest billions of dollars in new renewable generation.
On Oct. 16, the Electric Reliability Council of Texas (ERCOT) released a report that said EPA's rule would increase retail electric prices by up to 16 percent by 2030, not including costs for new transmission lines and other costs needed to comply with the rule.
A number of Texas electricity-producing utilities are not nearly so negative toward the Clean Power Plan, however, as TCN reported in an article in August, "Texas power companies more upbeat than elected officials about CO2 plan."
Austin's city-owned Austin Energy and Houston-based Calpine Corp. are members of a coalition that asked in November to intervene in support of the Clean Power Plan in the lawsuit by Texas and other states.
Austin has taken a variety of actions in recent years to reduce its electric utility's greenhouse emissions and otherwise address climate change.
Calpine has the nation's largest fleet of electricity-generating plants powered by natural gas, which emits less CO2 than coal. The Obama administration and others say natural gas can serve as a transitional fuel between coal and cleaner alternatives, but critics say leaks from wells and pipelines must be curbed because the methane in unburned gas is an even stronger climate-warming pollutant than CO2.
+++++
Bill Dawson is the founder and editor of Texas Climate News.
Image credit: City of Houston