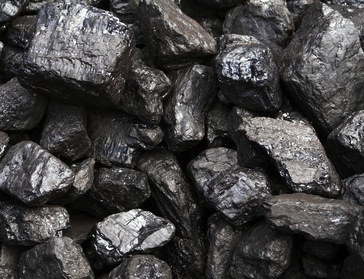 Top Texas officials wasted no time this week in firing off dire warnings about the economic harm they contend will befall the state because of the Environmental Protection Agency's plan to cut climate-disrupting carbon dioxide emissions from existing power plants. The proposal's goal is a 30 percent reduction from 2005 levels by 2030.
The proposed regulations target coal-fired plants, biggest emitters of CO2, and would give states considerable flexibility to devise customized plans that, in various mixes, can substitute lower-CO2 natural gas for some coal use in making electricity, step up use of essentially zero-CO2 renewable and nuclear energy, and increase power-saving actions such as energy efficiency and conservation measures.
The Republican office-holders' criticism in Texas rang loud bells of recognition for anyone who recalled the same politicians' criticism of earlier climate-protection and pollution-cutting moves by the Obama administration as job-destroying assaults on the energy industry, broadly defined, and a general threat to the state's energy-dependent economy.
Their attack, however, was squarely met this time by spirited rebuttals in Texas, as energy and economic experts maintained that the climate rules can be an economic plus for the state, especially by boosting its natural gas, wind and solar industries.
Meanwhile, in contrast to state officials' warnings, prominent reactions to the EPA proposal from electricity producers themselves, and the oil and gas industry, were notably more muted, omitting talk of impending job losses.
Leading Texas critics of the climate proposal, Gov. Rick Perry asserted that the CO2-reducing rules were "drastic" and "the most direct assault yet on the energy providers that employ thousands of Americans, and fuel both our homes and our nation's economic growth."
Attorney General Greg Abbott, the Republican nominee for governor and frontrunner in the 2014 race for the office, sounded a similar note, charging that earlier environmental regulations from the Obama administration had "threatened to eliminate Texas jobs and stifle energy production," and that the administration is "doubling down on their job-killing agenda."
One especially strong rejoinder to Perry's and Abbott's argument about jobs came from Michael Webber, deputy director of the Energy Institute and Josey centennial fellow in energy resources, among other positions, at the University of Texas.
Asked by Texas Climate News about the employment impact on Texas of the EPA climate proposal, Webber said that, on balance, it will be "great for jobs in Texas."
Texas used more coal than any other state to produce electricity in 2012 – nearly 12 percent of the national total, according to the U.S. Energy Information Administration. According to ERCOT, the grid-managing agency, coal accounted for 37.2 percent of the state's electricity in 2013, compared to natural gas's 40.5 percent, nuclear's 11.6 percent and wind's 9.9 percent.
Even so, "Texas is not really a coal state – our fate hangs on other sources," Webber said.
"I would be flabbergasted if [the EPA proposal] doesn't produce a net job gain for Texas," he said, because of its abundance of the lower-carbon energy sources of natural gas, wind and solar, which are expected to gain because of the federal plan.
Webber didn't dispute that job losses will occur in some economic sectors, but predicted that they will be more than offset by employment gains elsewhere.
"Every day, jobs are created somewhere and destroyed somewhere else," he said, citing typewriters' replacement by personal computers and now some PCs' replacement by tablet computers. "It happens with progress," he added.
Speaking in a teleconference with journalists this week, the author and sponsor of an economic modeling study of future electricity-production scenarios in Texas said the analysis indicates complying with the EPA's CO2-reduction goal will not cause the price of electricity to increase significantly.
The study was conducted by The Brattle Group, a global economic and financial consulting firm, for the Texas Clean Energy Coalition, headed by Kip Averitt, formerly a Republican state senator who chaired the Senate Natural Resources Committee.
The Brattle analysts reported that natural gas and renewables will continue to dominate in the mix of new electric-generating facilities in Texas that are added to the state's power system over the next two decades.
The economists also concluded that Texas can reduce by 40 to 50 percent its need for new "peak demand" facilities by expanding programs for energy efficiency and energy-conserving actions by electricity users, known collectively as "demand response."
The Brattle study's release the same week that the EPA issued its power-plant proposal was a coincidence, with the Brattle analysis performed beforehand, without knowledge of what the federal plan's elements would be.
Nonetheless, Averitt and Peter Fox-Penner, a principal the Brattle firm, told reporters on the teleconference call that one of the study's modeled scenarios – a hypothetical "moderate" federal restriction on CO2 from existing power plants – appears to be close in its effect to the EPA's proposed emission-reduction goal.
Brattle analysts' calculations in their "moderate" scenario suggest Texas can meet EPA requirements "in a fashion that's favorable to ratepayers' pocketbooks," Averitt said.
Besides rate considerations, the modeling also suggests that meeting the EPA's CO2 expectation can be accomplished while Texas' electricity system operates reliably, Fox-Penner added.
TCN asked the pair to comment on assertions by critics of the EPA proposal that it could prove economically "disastrous" for Texas. (Perry's statement used that word, likening its potential impact to what he contended was the effect of the Affordable Care Act, better known as Obamacare.)
Averitt:
I'm really not prepared to go into detail about what their comments are but I can tell you that the modest scenarios that we're putting forth here are not radical in any regard and are going to produce rather significant savings in the term of these projections. And that's achieved by avoiding some very expensive capacity additions. So if you look at it in the long term, when expensive capacity additions are going to be required in the absence of energy efficiency, demand response and combined heat and power ("co-generation" of electricity in heating systems), these models look very favorable for Texas ratepayers, both large and small.
Fox-Penner:
I would just add to that that we're analysts so we won't pick an adjective out and comment on it, but numerically we have a picture now with a pretty sophisticated modeling system of what something like this [proposed EPA] rule would cost Texas. And again, it's a ballpark number, but the ballpark number is something on the order of 5 percent electricity prices in inflation-adjusted terms. And I leave that to others to comment on the magnitude of that, but to put that in perspective, it's much less than the change in energy prices, year to year, between 2010, 2011 and 2012, which jumped around by far more than 5 percent – two or three times that in inflation adjusted terms. So in perspective, it can't be called large compared to that variability.
As the Brattle economists and other analysts were scrambling to read and understand the EPA's complex, 600-plus page proposal on Monday, the Texas Association of Business issued a statement about the CO2 proposal that same day, citing no economic analyses but confidently asserting it would cause electricity costs "to skyrocket" and "cost the economy thousands of jobs."
In contrast to such pronouncements, however, key comments from individual companies and an electric industry association were not nearly so downcast about the potential economic impact of the climate-protection plan.
Luminant, the Dallas-based electricity producer that has been a major target of criticism and litigation by climate-action advocates because it operates five coal-fired plants, pledged in its prepared statement on the EPA proposal to work with Texas officials "to develop a workable compliance plan for Texas that doesn't harm reliability or the economy."
The company urged the EPA to "give Texas broad flexibility and sufficient time to form an implementation plan tailored to its unique regional needs. As the state that consumes and generates more electricity than any other, Texas must have the flexibility necessary to keep pace with the growing demand for power to serve our ever-growing population and economy."
An electric utility with a different mix of power sources, El Paso Electric, told that city's KVIA, meanwhile, that it is already moving toward compliance with the EPA's CO2-reduction goal. A spokesman told the station:
We will be coal-free by 2016 and we're focused on clean-burning natural gas and solar. We were already on that path, if not ahead of the game. And I think because our new focus on solar energy and cost-effective technologies such as clean-burning natural gas, we are well positioned to move forward.
John Fainter, who heads the Association of Electric Companies of Texas, provided comments about the proposal to reporters that – in the reported portions, at least – were guarded but not explicitly critical or notably pessimistic about the overall impact on his industry.
"While [meeting the EPA's goal is] not going to be easy, it's probably achievable," Fainter told the Fort Worth Star-Telegram.
The newspaper added:
[Fainter] said allowing states to develop their own solutions "indicates some concern about reliability," which could be compromised if too many coal-fired generating plants were forced to retire too quickly.
Fainter was equally measured in his appraisal of the proposal's impact when he made these observations to the Dallas Morning News:
In a competitive market, it's like making widgets. You pass on what you can and try to recover your cost so you can make a decent profit.
[…]
The individual generators are going to have to make the analysis on each plant and figure out whether it makes sense economically to retrofit it.
A leading figure in the oil and gas industry, meanwhile, was optimistic that the EPA proposal could further boost natural gas production, which has been booming in Texas and other locations in recent years.
In a statement about the EPA plan, Marvin Odum, Shell Oil's president, said:
While we are still evaluating the proposed rule, it's clear the increased use of natural gas in the existing power sector could create the opportunity for the U.S. to further capitalize on abundant North American natural gas supplies – furthering an energy renaissance that continues to create jobs and a meaningful reduction of greenhouse gas emissions.
Cal Jillson, a political science professor at Southern Methodist University in Dallas, observed to the EnergyWire news service that "the really frantic opposition" that arose in Texas upon the Obama administration's proposal of earlier environmental initiatives, including climate-related rules, did not seem to be surfacing in response to this week's plan for existing power plants.
"The politics and the energy economics will move in somewhat different directions," Jillson told EnergyWire. "And I think the smartest thing to do is to keep an eye on the energy economics rather than on the political histrionics."
– Bill Dawson
 +++++
Disclosure: Michael Webber is a member of the board of directors of the Houston Advanced Research Center (HARC), publisher of Texas Climate News. The Brattle study for the Texas Clean Energy Coalition was funded by the Cynthia & George Mitchell Foundation. The late George Mitchell was HARC's founder. Texas Climate News is independently produced by journalists who are not HARC employees and make all editorial decisions without direction or influence from HARC, its funders or partners.
Image credit: © Sally Wallis – Fotolia.com