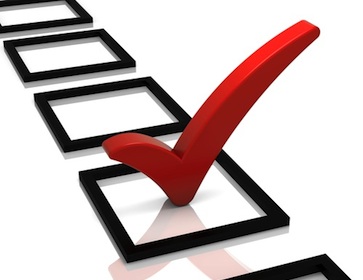 Gov. Rick Perry has his doubts about the scientific foundations of man-made climate change and evolution.
He made that clear in presidential campaign remarks last week, drawing responses from journalists, scientists and others who pointed out that by overwhelming majorities, scientists don't see things the same way the governor does on those subjects.
For instance, an article about coverage of Perry's comments on the website of the Poynter Institute, a school for journalists, noted Tuesday that "a 2010 National Academy of Sciences survey found that 97 percent of climate scientists agree humans are changing the climate, while a 2009 Pew Research Center survey concluded that 87 percent of scientists believe in evolution 'due to natural processes.'"
But while Perry's views on climatology and biology probably won't win him points with many scientists, they might help him win enough Republican votes to secure his party's presidential nomination, according to survey results from Iowa published Tuesday by Public Policy Polling.
The race for the GOP nomination is close in Iowa, the organization found, with Perry now leading among announced candidates with 22 percent, followed by former Massachusetts Gov. Mitt Romney with 19 percent, U.S. Rep. Michele Bachmann of Minnesota with 18 percent, and U.S. Rep. Ron Paul of Lake Jackson with 16 percent.
In a blog post on the results, the Democratic polling organization's director, Tom Jensen, discussed the Iowa survey's findings regarding climate and evolution and what they may mean for the GOP race:
Perry's drawn some attention in the last week for his statements about global warming and evolution and although he's drawn ridicule from Democrats and Republican elites for them our polling suggests he's perfectly in line with the GOP base. Only 35 percent of Iowa Republicans believe in evolution to 48 percent who don't. With the ones who do believe in it Perry's in fourth place at 12 percent, putting him behind Romney's 24 percent, Paul's 18 percent, and Bachmann's 15 percent. But with the evolution deniers Perry is the overwhelming favorite at 32 percent to Bachmann's 19 percent, Romney's 15 percent, and Paul's 13 percent.
It's a similar story with global warming. Only 21 percent of GOP voters believe in it while 66 percent do not. Again with the believers Romney is in a strong first place at 31 percent to 15 percent for Paul, 13 percent for Bachmann, 11 percent for [former Utah Gov. Jon] Huntsman, and only 9 percent for Perry. But with the much more numerous group of Republicans who think global warming is a farce Perry cleans up at 28 percent to 20 percent for Bachmann, 16 percent for Paul, and 13 percent for Romney, giving him the overall lead.
There even continues to be a pretty strong birther strain in Iowa. Forty-eight percent of Republican voters believe Barack Obama was born in the United States but 32 percent still do not. With the ones who think Obama was born in the country, Romney edges Perry 25-22. That's more than overcome by Perry's 22-10 lead with the GOP voters who don't think the President is a legitimate U.S. citizen.
Can you believe in global warming and evolution and still win the Republican presidential nomination? I'm not sure you can given these numbers.
That final question and statement by Jensen is one more reminder of just how much climate skepticism has become an element of party identification for many Republicans – something that numerous polls have documented recently.
Three years ago, the GOP presidential nominee, Sen. John McCain of Arizona, publicly acknowledged his concern about man-made warming and had a cap-and-trade proposal to reduce climate-altering greenhouse gases that was similar to Democratic candidate Barack Obama's own such plan. No cap-and-trade proposal – or any kind of comprehensive climate-energy bill – has passed Congress since then.
The Public Policy Polling survey in Iowa questioned 317 usual voters in the Iowa Republican caucuses from Aug. 19-21.
Dean Debnam, president of the polling firm, observed of the results: "All the momentum in the Republican race is on Rick Perry's side now. Michele Bachmann's growing support over the last two months has now stopped and Mitt Romney is actually losing voters in Iowa."
(Bachmann narrowly edged Paul to win the non-binding Ames Straw Poll in Iowa on Aug. 13. Perry, not yet a declared candidate at the time, was not on the Ames ballot but received write-in votes.)
– Bill Dawson
Image credit: Victor Correia / Shutterstock.com