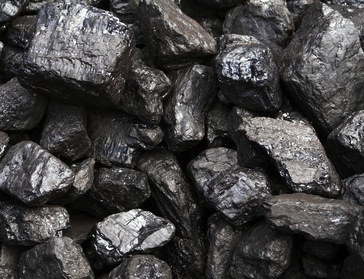 There is no sign of abatement in what has been called the Texas coal war – a years-long struggle over the building of new coal-fired power plants in the state that burns the most coal already.
It is essentially a fight about how big a role coal, dirtiest of the major power sources, will play in providing future electricity to a state with a huge and growing power consumption.
Still, the war has numerous fronts that easily qualify as struggles of their own, involving an array of varied issues. Among them are:
Climate change – Coal burning is a major source of greenhouse gases, which Texas produces more of than any other state.
Air quality – Coal is also a major source of smog-forming and other health-impairing air pollutants, and Texas cities have long struggled to meet federal clean air mandates.
Water supplies – Coal plants use mammoth quantities of water, raising concerns about whether other users will have enough. Such concerns have been heightened by the current drought and advocates' reminders that climate-change projections call for more hot, dry conditions in Texas.
Providing some illustrations of just how complex and multifaceted the Lone Star coal war can be, here's a roundup of some recent events.
New federal emission regulations
Texas officials are already battling regulations of the U.S. Environmental Protection Agency that will reduce emissions of climate-altering carbon dioxide from coal-fired power plants (as well as other major industrial facilities such as oil refineries).
Last week, Texas officials aimed verbal salvoes at another EPA regulatory initiative – a separate set of rules, expected to be announced this week, which would impose tighter controls on coal power plants' emissions of pollutants (nitrogen oxides and sulfur dioxide) that contribute to smog and tiny airborne particles, both linked to a variety of health problems.
(Later this year, new EPA rules related to emissions of mercury, which can cause neurological problems, and other toxic substances are also planned. Both sets of rules are being introduced because a federal appeals court ruled in 2008 that regulations issued by the George W. Bush administration did not meet requirements of the 1990 edition of the Clean Air Act, signed into law by his father, George H. W. Bush.)
The debate over the Obama administration's new rules to cut coal plants' air pollution represents a traditional environmental debate pitting concerns about health against complaints about costs. In this case, there is also a key side-argument over how many old coal plants would close because of the price of new emission controls.
The EPA has said the new regulations would prevent as many as 36,000 premature deaths annually and hundreds of thousands of non-lethal illnesses.
When EPA officials said last week that they intended to release the new rules shortly, supporters in Congress praised the agency's "exemplary ranking" in a study by the non-partisan Office of Management and Budget of the ratio of health benefits to financial costs produced by the EPA's pollution regulations, Reuters reported.
But the news agency also reported that Texas officials took strong issue with the EPA's plans at a congressional hearing:
[Republican Sen. John Cornyn] voice[d] his concerns about the hardships coal plant owners in his home state of Texas would undergo by being included in the interstate pollution rule. He asked EPA officials to reconsider especially stringent standards he suspects the Lone Star State will be expected to meet.
[…]
Later in the hearing […] Bryan Shaw, chairman of the Texas Commission on Environmental Quality, complained that EPA's practice of proposing technically flawed and inaccurate rules combined with a lack of necessary action elsewhere leaves industry in a reactive mode.
At the state level, Republican Lt. Gov. David Dewhurst teamed with state Sen. Troy Fraser, a Republican from Horseshoe Bay, in an attempt in this year's Legislature to pass a bill that could have led to substituting cleaner natural gas for coal in some of Texas' power production. Coal interests and allies fought back and the effort failed.
A Forbes blog reported last week, however, that an EPA official predicted a coal-to-gas transition will happen anyway – driven more by the relative economic advantages of natural gas over coal than by the EPA rules criticized by the Texas officials.
San Antonio and Summit
San Antonio officials' recent announcement that they would close a city-owned coal plant years earlier than planned was a reminder of how interconnected different fronts in the coal war can be. The news drew praise from anti-coal environmentalists, as expected, but also provided them a chance to get in some licks against another coal plant.
The EPA's pending emission-reduction requirements for coal-fired plants were cited by officials of the city's CPS Energy utility as a key factor in the decision. Besides generating more solar power to help replace electricity from the coal plant that will be closed, the city said it would also buy power from Seattle-based Summit Power Group's Texas Clean Energy Project, a plant near Lubbock.
The Summit plant, which received a $350 million grant from the U.S. Department of Energy in 2009, would capture 90 percent of its climate-altering carbon dioxide emissions, the company says.
In its own announcement of the deal with San Antonio, Summit called the plant "the cleanest coal-fueled power project ever permitted in Texas," noting that an air permit was granted by state officials "with no opposition or requests for a hearing."
The Associated Press reported that San Antonio's move "could put pressure on other energy suppliers to take similar steps."
It didn't take long for that to happen. The day after the AP article appeared, the Lone Star Sierra Club cited San Antonio's plant-closing decision to reiterate its call for the city of Austin and the Lower Colorado River Authority (LCRA) to phase out operation of their coal-fired power plant in Fayette County. The environmental group asserted that the cost of new emission-control equipment there "will no doubt be passed on to ratepayers."
White Stallion
Environmentalists were likewise celebrating recently when LCRA's board in June delayed a decision on whether to sell water to the White Stallion coal plant that is proposed to be built in Matagorda County.
As the Texas Tribune has reported, opponents of the facility have lodged a variety of complaints – rejected by the plant and its proponents – alleging that its water consumption could harm drought-impaired lakes upstream in Central Texas and that its air pollution would add to Houston's air-quality problems. At the same time, attention has focused on whether the plant might hurt rice farmers downstream from the lakes or perhaps be a net benefit for them, due to a proposed reservoir's construction.
One of the groups fighting the plant, the Environmental Defense Fund (EDF), announced on June 23 that in response to its motion, a state district court judge in Travis County would require the Texas Commission on Environmental Quality to take more evidence on White Stallion's hotly contested application for an air permit.
The TCEQ commissioners had granted an air permit to White Stallion over the opposing recommendation of administrative law judges who studied the application.
Meanwhile, Houston Mayor Annise Parker recently added [PDF] her voice to those of environmentalists and others, including some Matagorda County citizens and the Texas Parks and Wildlife Department, in asking the Army Corps of Engineers to conduct an in-depth study of the project, called an Environmental Impact Statement. Five members of Houston City Council joined Parker in asking for such a study.
Parker wrote that she was concerned the plant "will put my city at greater risk for additional bad air days and put at risk the investment made by industries within this area to clean up our air."
Las Brisas
Down the coast from the White Stallion site, the proposed Las Brisas Energy Center, a power plant that would burn coal-like petroleum coke in Corpus Christi, was in the news again recently.
In one article, the Corpus Christi Caller-Times reported in May that EDF and the Texas Clean Coalition had filed a court petition asking a state judge in Austin to review the air permit approved by the TCEQ commissioners.
"Attorneys for the Sierra Club and Clean Economy Coalition have filed similar challenges alleging the commission approved the permit without first requiring the company to meet burden-of-proof standards related to emissions, among several other errors," the newspaper reported.
In another recent story, the Caller-Times touched on the mercury issue that is at the heart of the EPA's emission regulations planned later this year.
The newspaper reported that "a limited study" had detected "dangerous levels of mercury in oversized redfish caught in the surf near Port Aransas," located on the Gulf of Mexico, across Corpus Christi Bay from Corpus Christi.
The article added:
Las Brisas, a proposed $3 billion, petroleum coke-fired power plant to be built on the Corpus Christi Inner Harbor, would be permitted to emit 61.6 additional pounds of mercury annually. Company officials have said the plant will use the best pollution controls available and will emit considerably lower toxin amounts compared with older coal-fired plants.
Tenaska
Tenaska, a Nebraska-based company, last year agreed with one environmental group, the Austin office of the Environmental Defense Fund, to capture at least 85 percent of its CO2 emissions at a coal-fired power plant it wants to build near Abilene. Other Texas environmentalists continued to oppose the plant, however.
That was again apparent recently when some of them, seeking to underscore water-supply concerns about coal plants, seized on the disclosure last month that the nearby town of Stamford had been discussing with Tenaska the possible sale of some of its lake water to the proposed facility.
Water-sale talks between Tenaska and Abilene had previously broken down after Abilene Mayor Norm Archibald "cited concerns about future community water needs," the Abilene Reporter-News reported.
A post on a blog of the Lone Star Sierra Club, a Tenaska opponent, was headlined "Stamford water for drinking or for coal." It quoted a member of the Texans Against Tenaska group as saying, "In this drought, we must preserve Texas water for drinking, agriculture and future generations – not for an unnecessary coal plant."
The Reporter-News reported last month that Stamford Mayor Johnny Anders had sought to counter such assertions with a declaration that his town has "a lake with water to sell, excess water."
The newspaper subsequently reported that opponents of a water sale to the plant "have launched a drive to quash the deal."
– Bill Dawson
Image credit: © Sally Wallis – Fotolia.com