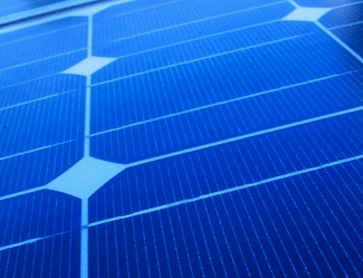 It apparently didn't matter to the Texas Legislature this year, but Texans evidently really like the idea of putting more money into renewable energy.
State lawmakers failed again in the 2011 regular session, just as they did in 2009, to pass legislation with bipartisan support that would have boosted solar power in the state.
But at the same time the solar proposal's fate was being sealed in the waning days of the regular legislative session – the final week of May – Texans were voicing overwhelming support for policies to advance solar and wind energy in the 2011 Texas Lyceum poll.
The survey results, released this week, included approval, by a 7-1 margin, of investment in solar and wind. The Lyceum is a nonprofit, nonpartisan civic organization, "focused on identifying the next generation of Texas leaders."
Survey respondents were asked their opinions on four energy policy proposals. One was whether they favored "increased investment in 'green' energy, such as solar and wind energy."
Among all survey participants, 83 percent supported such investment, 12 percent opposed, and four percent didn't know or wouldn't say. Among likely voters, the results were about the same – 81 percent for and 16 percent against, with three percent offering no opinion.
Those margins were bigger than the ones in the poll results for other energy-policy questions, which included support for "increased drilling in the Gulf of Mexico," a mixed response on "drilling in the Arctic National Wildlife Refuge of Alaska" (a dead-even split among all respondents, support for refuge drilling among likely voters), and opposition to "building more nuclear reactors." [See graphic for details.]
The main bill on which solar proponents pinned their hopes this year died in a House committee. It was sponsored by Rep. Drew Darby, a San Angelo Republican. The proposal initially offered rebates for solar installations at homes and businesses from a five-year fund created with monthly electric-meter fees – $1 for residential users, $5 for commercial, $50 for industrial – though Darby said later that he was substituting lower fees.
Promoting the bill, he cited a poll that he said indicated 68 percent of Texans were willing to pay an extra $1 per month on home power bills to boost the state's production of solar energy.
Solar proponents assert that solar power is drawing near to being competitive with other electricity sources on price. Britain's Financial Times reported this month, for instance:
U.S. solar power will compete on price with conventional generation within three years without subsidy thanks to plummeting costs, industry leaders say.
In a breakthrough for renewable generation that will lessen the dependence on fossil fuels, the cost of solar power in California is near that of gas-fired plants at times of peak demand.
Solar power costs have dropped about 60 per cent in the past five years due to technological advances, manufacturing efficiency and squeezed profit margins created by overcapacity among suppliers.
Fossil-fuel advocates vigorously battled the Darby bill, however.
The staunchly conservative Texas Public Policy Foundation – seen by some environmentalists as being particularly influential among lawmakers of a similar ideological bent – criticized Darby's measure as a cost-swelling subsidy for "inefficient" energy.
Early in the session, the foundation also had issued a general report on energy issues that argued, in part: "Solar power is also the most expensive form of power we can generate, and of course, it only generates power half the time, whereas a natural gas or coal power plant can run at high outputs 24 hours a day."
Notwithstanding such critiques from the right, the Lyceum poll found that support for solar and wind investment in Texas stretches across the political spectrum in a famously right-leaning state.
Of the 707 interviewees, 303 were deemed to be likely voters. Among those likely voters, 51 percent said President Barack Obama is doing a "very good" or "somewhat" good job, while 48 percent said "somewhat poor" or "very poor." More of the likely voters, however, said they planned to vote in next year's Republican primary (48 percent) than Democratic primary (33 percent). And 44 percent said they would vote for the Republican candidate for president next year, compared to 35 percent who said they would vote for Obama.
The Texas Lyceum poll is an annual project of the organization. This year's survey had margins of error of 3.69 percent for all respondents and 5.63 percent for likely voters.
– Bill Dawson
Image credits: Photo © Yali Shi – Fotolia.com; Graphic courtesy Texas Lyceum