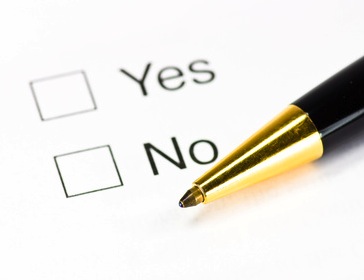 A major new opinion study by the Pew Research Center produced encouraging news for renewable energy advocates in Texas and elsewhere – a large majority of the American public favors developing renewables instead of expanding the use of fossil fuels.
At the same time, the new Pew study documented a continuation of the partisan divide on views about climate change that various polls have recorded in recent years.
Another recent national survey noted, however, that the rise in skepticism about global warming that marked this polarization appears to have ended for the time being, while a recent Houston-area poll recorded higher levels of climate skepticism than the national polls found in the country as a whole.
The new Pew study, released last week, was the organization's first effort in six years to gauge Americans' views on a variety of public issues while sorting them into a "typology" of "cohesive groups based on values, political beliefs, and party affiliation." It involved two surveys in February and March with a combined 3,029 adult respondents, plus a follow-up survey in April with 1,432 of the initial participants.
On the question of energy priorities, the Pew study found that nearly two-thirds (63 percent) favored developing "alternative sources such as wind, solar and hydrogen technology," compared to only 29 percent who preferred "expanding exploration and production of oil, coal and natural gas."
"Staunch Conservatives" were the only one of Pew's eight political types who favored fossil fuels – and they supported them by an overwhelming margin of 72 percent to 15 percent for energy alternatives.
All seven of Pew's other types preferred developing sources such as wind, solar and hydrogen, including less consistently conservative "Main Street Republicans" by 66 percent to 26 percent. Pew's third group on the political right, "Libertarians," supported renewables by 44 percent to 40 percent.
The margins of other groups assigning their top priority to renewables included a group Pew called "Disaffecteds," independents who are "financially stressed and cynical about politics" (57 percent to 33 percent); centrist "Post-Moderns," made up mainly of Democratic-leaning independents (87 percent to 13 percent); and "Solid Liberals," the left's counterpart to the right's consistently "Staunch Conservatives" (94 percent to 4 percent).
As was the case in other opinion surveys over the last few years, the new Pew study found that "opinions on global warming are far more polarized [than on energy priorities], with typology groups hewing to their partisan positions." The researchers, who noted generally that "many political attitudes have become more doctrinaire at both ends of the ideological spectrum," elaborated on their climate findings:
Overall, 58 percent of the public says there is solid evidence that the average temperature on earth has been getting warmer over the past few decades while 34 percent say there is no solid evidence of warming. Just over a third (36 percent) say this warming is mostly because of human activity such as burning fossil fuels, while 18 percent say it is mostly because of natural patterns in the earth's environment.
Among Democratic typology groups, broad majorities of Solid Liberals (84 percent), New Coalition Democrats (77 percent), and Hard-Pressed Democrats (74 percent) say there is solid evidence that the earth's average temperature has increased. And more in each group say that this warming is human-caused rather than a result of the earth's natural patterns. Solid Liberals are much more likely to say this than are New Coalition and Hard-Pressed Democrats (70 percent vs. 50 percent and 42 percent, respectively).
Opinion is the reverse among Staunch Conservatives and Main Street Republicans: Most say that there is no solid evidence of warming (75 percent and 55 percent, respectively). Among the minority that does see warming, just 5 percent and 17 percent respectively, see this warming as a result of human activity. Republican-leaning Libertarians share this perspective: 63 percent say the earth is not warming and hardly any say that warming exists and is being caused mostly by human activity (6 percent).
Disaffecteds are divided in their views: 51 percent say there is solid evidence of warming, 42 percent say there is not. Among those who see warming, 29 percent of Disaffecteds say it is caused by human activity, while 17 percent say the earth's natural patterns are the cause. Post-Moderns are nearly twice as likely to say the earth's temperature is warming (61 percent) as not (31 percent); 41 percent say this warming is human-caused, compared with fewer (17 percent) who say it is the result of natural patterns.
Rice University's annual Houston Area Survey, headed by sociology professor Stephen Klineberg since he launched it 30 years ago, began detecting a widening gap between self-identified Republicans and Democrats on climate change several years ago.
The latest edition of the Houston poll, released last month, recorded [PDF] a continuing slide in the percentage of all area residents who do not agree with the consensus view of the vast majority of climate scientists that greenhouse gases from fossil fuels are propelling an average planetary warming trend.
The survey involved interviews with 750 Harris County residents in February and March. While the results were not broken down by party affiliations in the just-published results, 48 percent of all respondents said that "the high global temperatures we've experienced in recent years" are mainly due to "normal climate cycles." In 2009, 41 percent professed that view, up from 36 percent in 2007. The percentage saying that "human activities" are responsible for global warming declined from 51 percent in 2007 to 43 percent in the latest survey.
In a nationwide survey released in March, however, the Gallup polling organization reported that "attitudes [on climate change] appear to have stabilized compared with last year."
In contrast with the Rice survey's finding that a plurality in the Houston area think natural climate variability is primarily at work in the earth's warming trend, Gallup found that 52 percent of the 1,021 adults surveyed nationally in March said "pollution from human activities" was to blame, compared to 43 percent saying "natural changes in the environment."
This marked a slight shift back toward acceptance of the consensus scientific view. In earlier Gallup surveys, the percentage saying "pollution" was the cause of warming dropped from 61 percent in 2007 to 50 percent in 2010. The percentage saying "natural changes" rose in that same period from 35 percent to 46 percent.
Meanwhile, 51 percent of respondents told the Gallup interviewers that they "worry a great deal" or "a fair amount" about global warming – about the same as the 52 percent who gave those answers in 2010. Those levels of worry were expressed by 51 percent in 2004, rose to 66 percent in 2008, and then started falling in 2009.
Gallup also found a drop in the plurality of Americans who think global warming's seriousness is "exaggerated" in the news – from 48 percent saying that in 2010 to 43 percent this year. Those saying they think news media "underestimate" the trend's seriousness went from 25 percent to 29 percent over the last year, while the percentage saying media accounts are "generally correct" stayed about the same – 25 last year, 26 this year.
In its report on the 2011 results, Gallup took a stab at explaining the trends in its surveys:
Americans are clearly less concerned about global warming and its effects than they were a few years ago. While concerns across various Gallup measures did not continue to trend downward this year, they generally held stable near historical lows.
The reasons for the decline in concern are not obvious, though the economic downturn could be a factor. Gallup has shown that environmental concerns tend to take a back seat to economic matters when the economy is in poor shape.
Another possibility is that Americans worry less about environmental concerns under Democratic presidents, who are generally rated higher on environmental protection than Republican presidents.
Additionally, there have been controversies about the integrity of the data and analysis offered by global warming proponents in support of their positions.
The Gallup data do suggest that greater awareness and understanding of the global warming issue do not necessarily result in greater concern about it. The two moved upward in the mid- to late 2000s, but in recent years, concern has fallen as Americans' self-professed understanding has held steady or increased.
– Bill Dawson
Image credit: © Aaron Amat – Fotolia.com