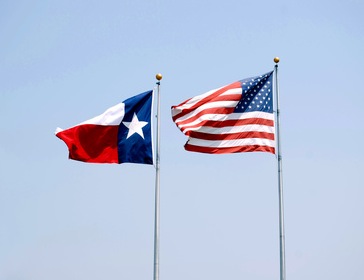 The new political landscape shaped by Tuesday's sweeping Republican victory contained little to encourage advocates of concerted actions at the national level aimed at limiting manmade climate change and advancing cleaner energy and energy-saving measures.
As the minority party in the U.S. House, for instance, Republicans last year nearly succeeded (with the help of some Democrats) in derailing the cap-and-trade bill to limit greenhouse emissions.
That bill narrowly passed, but a scaled-back climate-energy measure died in the Senate in the face of united opposition by all Republican members and some Democrats.
In January, Democrats will have a smaller majority in the Senate. And Republicans will have an approximately 60-vote majority in the House. In that chamber, they have already been planning to conduct investigatory hearings – as they have done in the past – in an effort to undermine trust in scientific findings that form the basis for initiatives to limit global warming.
The Los Angeles Times reported last week:
If the GOP wins control of the House next week, senior congressional Republicans plan to launch a blistering attack on the Obama administration's environmental policies, as well as on scientists who link air pollution to climate change.
The GOP's fire will be concentrated especially on the administration's efforts to use the Environmental Protection Agency's authority over air pollution to tighten emissions controls on coal, oil and other carbon fuels that scientists say contribute to global warming.
Texas Republican Joe Barton of Ennis and Arlington, a skeptic about human-caused climate change, could have a key role in that effort if he again becomes chairman of the House Energy and Commerce Committee.
(Heading that panel in 2005, Barton conducted hearings raising questions about one key scientific conclusion about past temperature records. The research finding in question was later affirmed by a congressionally mandated panel of the National Research Council, chaired by Gerald North, a professor of atmospheric sciences at Texas A&M University.)
Politico reported on Wednesday:
Over two dozen lawmakers who favored efforts to clamp down on heat-trapping emissions were swept away on Tuesday's anti-incumbent wave, ushering in a new class of Republicans who doubt global warming science and want to upend President Barack Obama's environmental and energy policies.
Democrats who voted for the controversial House climate bill were slaughtered at the ballot box, including Rep. Rick Boucher, the 14-term Virginian who helped broker some of the key deals instrumental to its June 2009 passage. In the Senate, several reliable green advocates also went down to opponents who derided tough new environmental policies.
Come January, Obama will be working with a Congress that will have little appetite for the types of sweeping energy reform he sought over the last two years. With the House in Republican hands, some of the climate issue's most vocal advocates have been dislodged from their powerful perches, including Speaker Nancy Pelosi and Energy and Commerce Committee Chairman Henry Waxman.
Texas
Beyond the situation in Congress, the political picture about climate and energy that began to emerge in the immediate aftermath of the election was somewhat more ambiguous – even in Texas, where Republicans including Gov. Rick Perry, a longtime critic of climate science, won big victories on Tuesday.
At the same time that Perry has challenged mainstream scientific conclusions about the hazards posed by emissions of greenhouse gases, he has frequently touted the rapid growth of Texas' wind-power industry as a model for cutting those very pollutants that is better than federal regulations.
As Perry and other Republicans coasted to victory in statewide races, their party greatly expanded its majority in the Texas House of Representatives.
In January, Republicans will occupy 99 House seats to Democrats' 51, compared to Republicans' 77-73 margin in the 2009 legislative session. As in 2009, the Senate will again have 19 Republicans and 12 Democrats.
Although polls over the last couple of years have shown that Republicans nationwide are increasingly skeptical about climate science, the big Republican gains in the Texas House may not necessarily mean greater trouble for bills to promote cleaner energy and more energy efficiency.
For one thing, Republican Rep. Joe Straus of San Antonio – the House speaker in 2009 and a champion of more renewables and efficiency – confidently declared Wednesday that he had far more than enough Republican and Democratic votes locked up to win the speaker's job again.
Straus was the chief architect of a major 2007 bill that boosted energy efficiency in the state. Several measures to advance efficiency and cleaner energy, particularly solar power, had bipartisan support and nearly passed in the 2009 Legislature.
Some of those proposals or similar bills are expected to be filed when lawmakers convene again in Austin in January.
For example, Janice McCoy, chief of staff for Republican Sen. Troy Fraser of Horseshoe Bay, told Texas Climate News recently that Fraser was planning to try again to pass a pro-solar bill that came close to passing in 2009. Fraser will serve next year as chairman of the Senate Natural Resources Committee, appointed to that position by Lt. Gov. David Dewhurst.
Jim Marston, Texas regional director of the Environmental Defense Fund, which supports policies to reduce greenhouse gases, told Texas Climate News, however, that an influx of "late oil industry money bought a lot of the Texas legislative seats."
As a result, he said, "solar legislation will likely get a lot more difficult because of oil [industry] opposition."
At the same time, adoption of other energy measures known as "no regrets" policies "may be helped by the desperate need to save money," Marston said, alluding to the looming, multi-billion-dollar state budget deficit.
(In 2009, the Legislature in 2009 passed and Perry signed a "no regrets" bill, sponsored by Democratic Sen. Kirk Watson of Austin. It directed state officials to assemble, for consideration by lawmakers in their 2011 session, a list of actions that would cut greenhouse emissions at no cost for Texas consumers and businesses, bring them net savings, or enhance the global competitiveness of Texas businesses.)
In comments to TCN, Luke Metzger, director of Environment Texas, another group advocating actions to cut greenhouse emissions, argued that the Texas election results should not be seen as "a referendum against clean energy" because that subject did not figure in legislative candidates' campaigns.
"Polls show strong support for clean energy and we still have legislators like Senators Fraser and [Dallas Republican John] Carona interested in moving policies to promote solar power and energy efficiency," he said.
"We lost a lot of friends last night, certainly," Metzger added. "But clean energy has bipartisan support, so now we just need to make some new friends."
California
California was one place where advocates of action against climate change scored major victories on Tuesday.
Voters overwhelmingly rejected a ballot initiative, launched and largely bankrolled by two San Antonio-based oil companies, Valero and Tesoro, which would have suspended that state's landmark climate law to reduce greenhouse-gas emissions.
The suspension would have lasted until the state met a rarely met standard – an unemployment rate of 5.5 percent or lower for a full year.
The measure to suspend the climate law was crushed in a 62 percent to 38 percent vote, though polls taken as recently as September showed that it might well pass.
In the weeks leading up to the election, funds to defeat the proposition poured in from renewable-energy investors and individuals such as Microsoft founder Bill Gates.
Environmentalists and prominent proposition opponents including California Gov. Arnold Schwarzenegger hammered the proposition as a "dirty" proposal by "Texas oil."
Meanwhile, Democrats Jerry Brown and Barbara Boxer, both climate-action proponents, respectively won the races for the governor's office and a U.S. Senate seat.
Brown, the state attorney general, defeated Republican opponent Meg Whitman, who said she would not endorse for the proposition to suspend the climate law, but wanted a one-year "moratorium" on its implementation.
Boxer, running for reelection to the Senate, defeated Republican Carly Fiorina, a climate-change skeptic who criticized Boxer for being "worried about the weather."
Officials in California last week released draft rules to implement the climate law. The New York Times reported:
With the late-mover advantage of being able to learn from earlier failures — both economic and political, in Europe and in Washington — specialists working with California's Air Resources Board have drafted proposed regulations intended to cushion the economic impact on the state's industries but still accomplish the law's purpose: reducing emissions linked to climate change to 1990 levels by 2020.
That would mean a reduction of about 15 percent, or 273 million metric tons of carbon dioxide or its equivalent, between 2012 and 2020.
This California iteration of cap-and-trade rules comes to a final vote of the Air Resources Board on Dec. 16. The broad-brush elements are familiar: they set an initial ceiling on the amount of climate-warming emissions allowed in the industrial, electricity, transportation and other sectors, then gradually lower this ceiling over the years, while creating emission allowances that can be traded among polluting industries.
– Bill Dawson
Photo credit: © Leslie Murray – Fotolia.com