Majority Leader Harry Reid's decision last week to delay – at least – Senate action on a comprehensive energy-climate bill carried a variety of implications for Texas.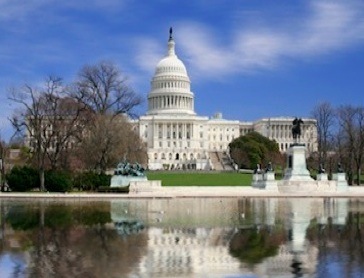 Those potential impacts extend from Congress and the federal courts to energy companies and the state Legislature.
On Tuesday, President Barack Obama and his press secretary, Robert Gibbs, insisted that despite the setback posed by Reid's action, such a measure still might win passage later this year. That hope was also expressed last week by Democratic Sen. John Kerry of Massachusetts, a co-author of the bill that Reid said doesn't have enough votes now to overcome a filibuster.
Many media reports, however, portrayed the chances of a broad energy-climate bill becoming law in this Congress as slim, at best. The Associated Press described "bleak prospects." Reuters, meanwhile, reported that Reid's decision to press instead for passage of a much narrower energy bill without climate provisions was a "potentially fatal blow" to a comprehensive bill with a cap on carbon dioxide emissions.
Last summer, the House narrowly passed an energy-climate bill with a broad cap-and-trade system that would cap industries' greenhouse emissions and set up a system for trading emission permits. Despite considerable pressure in their home state to vote no, nine of the 12 Democratic House members from Texas supported the bill.
With some Democratic Senators joining Republicans in criticizing the cap-and-trade concept, Kerry and Sen. Joe Lieberman, an independent from Connecticut, devised a bill with a carbon-dioxide cap only for electric utilities' power plants. This is the measure that Reid said didn't have enough support. The certain no votes included Texas' two Republican senators.
In place of the Kerry-Lieberman bill, Reid said he would seek a vote on an energy bill that includes provisions to reform regulation of offshore oil and gas drilling, offer tax credits to hasten conversion of heavy trucks to use natural gas, and provide rebates for energy-efficient home insulation and appliance purchases. That vote is expected later this week.
Meanwhile, the Environmental Protection Agency plans to begin phasing in regulatory limits next year on greenhouse emissions from the largest industrial sources, including Texas' plentiful power plants and oil refineries. EPA's development of these regulations under the Clean Air Act was widely regarded as prod by the Obama administration for congressional passage of a cap-and-trade bill or, failing that, as a fall-back way to limit climate-warming gases. Texas, along with some other states and business groups, is challenging the EPA regulations in administrative and court petitions.
Here's a rundown of some of the Texas-related ramifications of Reid's postponement of Senate action on the comprehensive Kerry-Lieberman bill and the upcoming vote on his scaled-back alternative:

Congress versus EPA
The Senate last month defeated a proposal by Alaska Republican Lisa Murkowski to nullify the EPA's power to issue greenhouse-gas regulations, but another measure by West Virginia Democrat Jay Rockefeller, which would merely delay the rules' implementation for two years, is still alive.
The ClimateWire news service reported last week that Democratic Rep. Gene Green of Houston, who played a key role in negotiating the House-passed cap-and-trade bill and voted for it, is one of the Democrats in that chamber who now favors a two-year postponement of the EPA rules. He couched the EPA issue in terms of his hope that Congress might still decide to limit greenhouse emissions itself:
"I would hope EPA would recognize that this is a legislative function … no matter what the federal courts said," Green said, referencing the Supreme Court 2007 decision in Massachusetts v. EPA that upheld EPA's power on the issue. "I would hope there is some vehicle we could put up … to say, if it's not this year, then next Congress we can address carbon."
Rep. Joe Barton, a Republican who designates his home as Ennis/Arlington, was the House sponsor of a companion measure to Murkowski's failed bill, and Texas Republicans would be expected to support a more modest slowdown of the EPA regulations if that is the most that opponents could achieve.
Even bipartisan unanimity by the Texas congressional delegation in favor of a delay might not matter, however. Politico reported:
On Thursday, White House energy and climate adviser Carol Browner stopped short of pledging a veto of the Rockefeller bill and its House companion. But she insisted that the EPA would have running room thanks to the Supreme Court's 2007 ruling that affirmed the agency's authority to write the climate rules.
"We will continue to use all the tools available to us to reduce greenhouse gas emissions," she told Politico. "The president believes in the science. He believes we have a Supreme Court decision and we will continue to move forward."
Texas versus EPA
In the absence of congressional action against EPA regulations, or in the case of a presidential veto, Texas' legal challenges of the EPA rules – in concert with allies' challenges – would take on greater significance as at least the principal near-term method for critics to halt or slow them down.
High-ranking Texas officials, all Republicans, announced the challenges in February, questioning the scientific findings underpinning the regulations and charging that the rules would hurt the state's energy-intensive economy.
A federal judges' panel last month granted the EPA's request to delay consideration of court challenges by Texas and others against the regulations until the agency has ruled on similar administrative challenges, including a petition by Texas.
The Greenwire news service reported at the time that EPA officials expected to make that administrative ruling by the end of this month.
Coal, wind, natural gas
A Dallas Morning News reporter, assuming that Reid's action spelled the demise for any carbon-capping legislation, declared: "Cap and trade is out, and that's good news for Dallas' Energy Future Holdings."
The reason, Elizabeth Souder wrote:
"Energy Future Holdings had been building more coal-fired power plants, despite the threat that Congress might limit greenhouse gas emissions. Coal plants emit more greenhouse gases, such as carbon dioxide, than any other type of power plant."
The defeat of federal regulation of greenhouse gases could mean a heating up of a long-running dispute in Texas over coal-fired electricity production.
The state has been a national battleground for several years for a multi-front fight pitting environmentalists, some cities and other opponents of new coal-fired power plants against utilities seeking to build such plants and their political allies, including Gov. Rick Perry. Opponents have cited not just greenhouse emissions, but conventional pollution such as smog-forming nitrogen oxides, among reasons for their stance. Coal's backers emphasize its lower costs.
Morning News reporter Dave Michaels reported that Reid's omission from his scaled-back bill of national minimum requirements for utilities' power production from renewable energy was a blow to wind-power producers and advocates in Texas, which has vaulted into first place among the states for wind energy in recent years:
"Many wind developers in Texas were hoping for a national [renewable energy standard], so they could sell renewable energy credits to utilities in the Southeast."
The Bloomberg news service reported, meanwhile, that the American Wind Energy Association said leaving a renewable energy requirement out jeopardized 85,000 wind-industry jobs, plus the chances for creating thousands more.
On the other hand, the Reid bill's boost for natural gas was clearly good news for proponents in Texas and elsewhere of that relatively cleaner-burning fuel and its potential to replace other energy sources.
Michaels noted that the Reid measure's tax credits for natural gas vehicles echoed Texas businessman T. Boone Pickens' "Pickens Plan," which, in its latest incarnation, focuses on pitching the use of natural gas in large trucks that now burn diesel, while minimizing his earlier push for more wind power to replace natural gas in electricity production.
Texas Legislature
National policymaking is not the only governmental arena in which advocates of action to mitigate manmade climate change have been active. A number of states have taken a variety of actions aimed at reducing carbon dioxide and other greenhouse emissions.
For instance, on Tuesday, a coalition comprising seven western U.S. states and three Canadian provinces "offered its most detailed strategy yet for controlling greenhouse gas emissions blamed for climate change, saying they hope it will stand as a model for national systems in the United States and Canada," the Associated Press reported.
Texas is not among those states, however, and Texas environmentalists have long bemoaned state government officials' steadfast unwillingness here to adopt any sort of concerted, explicit program to lower the state's nation-leading greenhouse emissions.
Environmentalists were sorely disappointed in 2009 when major bills to launch a stepped-up state commitment to renewable energy and energy efficiency – both of which would have the indirect effect of lowering carbon dioxide emissions – appeared to be headed to victory in the Legislature, but fell just short of final passage in the session's final hours.
Still, Texas lawmakers did pass a few more modest measures on those subjects, and proponents of greater energy efficiency and conservation have been laying plans for another attempt to pass more sweeping bills on those subjects in the 2011 legislative session.
The setback for federal energy-climate legislation represented by Reid's decision last week will energize that legislative drive in Austin, Jim Marston, Texas regional director of the Environmental Defense Fund, told Texas Climate News Tuesday
"We will be redoubling our efforts at the state [level] to get the benefits indirectly from measures such as energy efficiency as we would have gotten directly from a federal bill that set a price on carbon."
– Bill Dawson
Photo credit: US Capitol © Notebook – Fotolia.com