By Bill Dawson
Proponents of forceful Texas action to reduce heat-trapping greenhouse emissions had high hopes at the start of the 81st Legislature in January, but they were dashed as various bills on the brink of passage died when the session ended last week.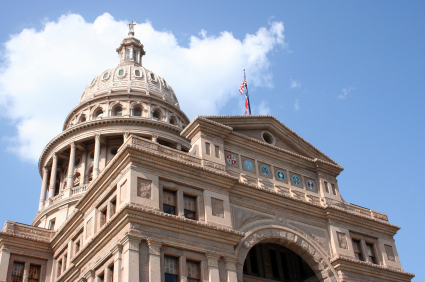 The blog of Alliance for a Clean Texas, a coalition of more than 20 environmental, public interest, consumerrights and religious groups, summed up the stunned reaction this way: "As we get off the ride, it's fair to say that 'whiplashed' is the only word for what we're feeling."
While major bills on renewable energy and energy efficiency failed, the Legislature did pass some less-sweeping bills in those areas along with several measures that directly address emissions of greenhouse gases through mandates related to planning, incentives for "clean coal" facilities and record-keeping. If Gov. Rick Perry signs these latter bills, Texas will have its first body of statute-based policy initiatives dealing explicitly with manmade global warming, a phenomenon that has drawn skeptical comments from some high-ranking officials including Perry himself.
As the session got under way, proposals to promote renewable energy, particularly solar power, had bipartisan support, as did bills to step up the state's efforts to advance energy efficiency.
Advocates counted at least 69 measures advancing solar and other renewables at the deadline for bills to be introduced. Some confidently predicted that this would be the Legislature's "solar session." Republican Joe Straus of San Antonio, a champion of energy efficiency and renewable energy, was elected House speaker. Warren Chisum, a conservative Republican from Pampa, headed the House carbon caucus, which he said discussed only how Texas should respond to global warming, rather than debating people's role in causing it.
"The stars seem to be aligned," Luke Metzger, director of the advocacy group Environment Texas, declared early in January.
Such optimism was widespread among proponents of alternative energy and energy efficiency. It gave way to disappointment, however, in the session's last hours.
Key bills related to those subjects, which had survived most of the way through the legislative maze and seemed poised for passage, expired along with nearly successful measures on other issues.
One key reason: They were too far down the House calendar – the official schedule for action – after Democratic House members spent days in a parliamentary delaying tactic that prevented passage of a controversial Voter ID bill backed by Republicans.
Various procedural maneuvers aimed at beating the clock – adding one bill's provisions to another one that was better positioned for passage, for instance –  largely came up short. In some cases, late-session disagreements, some among allies, couldn't be resolved in the short time remaining.
"We just ran out of time," Tom "Smitty" Smith, director of Public Citizen's Texas office and a key leader in the drive to pass bills on renewable energy and energy efficiency, told Texas Climate News.
Proponents of such measures were, in some ways, the best-prepared they had ever been at the start of this year's legislative session, Smith added. "We had basically what we saw as a winning renewables policy and were just not able to get past the finish line."
Solar power and other renewables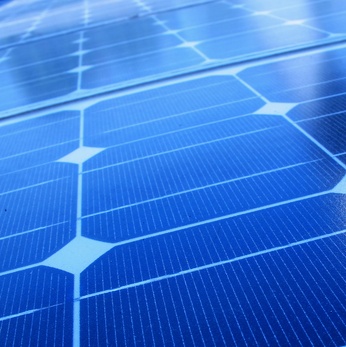 In 2006, Texas vaulted into the No. 1 spot among states in the amount of wind-generated electricity. Legislative action in 1999 – enactment of a Renewable Portfolio Standard, which ordered utilities to produce more of their electricity from renewable sources – received a large share of the credit for that accomplishment.
Proponents of solar power and other "non-wind renewables" hoped the 2009 session would yield legislation that would similarly boost them in the state.
As the session proceeded, it became apparent that a couple of major bills stood the best chance of fulfilling that hope – SB 545 by Sen. Troy Fraser, R-Horseshoe Bay, and SB 541 by Sen. Kirk Watson, D-Austin. The two measures would have been complementary and advanced far in the legislative process, but both failed to achieve passage.
SB 545 was called the "solar rebate bill," because it would have provided as much as $500 million in rebates for installing rooftop solar systems and other forms of renewable energy that produce electric power in a network of small facilities known as "distributed generation." The rebates would have been funded through what Fraser called "a nominal monthly fee on residential, commercial and industrial customers."
SB 541, in a scaled-down version passed by the Senate, would have amended the Renewable Portfolio Standard to mandate the development of 1,500 megawatts of electricity from sources such as solar, geothermal and biomass by 2020. Watson and Fraser ended up debating the costs of Watson's bill, with Watson saying they would not be as high as Fraser asserted.
After the two bills died, the Environmental Defense Fund's regional director, Jim Marston, who supported both SB 545 and SB 541, asserted in a guest column for the Austin American-Statesman that the Texas Association of Manufacturers had "circulate(d) costs" for Watson's SB 541 "that were clearly inaccurate and misleading" and exceeded estimates by the state's Public Utility Commission.
The day after Marston's column was published, the same newspaper reported this reaction to the solar bills' failure:
Manufacturing and oil and energy groups cheered the death of the renewable energy legislation.
Texas Association of Manufacturers executive director Luke Bellsnyder praised lawmakers for resisting bills that would "dramatically increase energy costs."
Gov. Rick Perry signaled that he is lukewarm, at best, about anteing up for alternative energy production.
Allison Castle, his spokeswoman, said, "He supports incentivizing new technologies but that many of the bills had the potential to increase utility rates by hundreds of millions of dollars per year."
Another complementary solar-related bill that came close but failed to pass was HB 1243 by Rep. Pete Gallego, D-Alpine. It was a so-called "net metering" measure, which referred to its provisions that would have enabled homeowners or others who generate surplus electricity with rooftop solar panels, small wind turbines or biogas to sell what they don't need to an electric utility at what proponents called a fair price.
Gallego's bill would have promoted solar power in other ways, such as preventing homeowner associations from banning solar panels in their neighborhoods.
Efforts to boost energy efficiency
In the Legislature's 2007 session, lawmakers passed an omnibus energy efficiency bill with a variety of provisions for utilities, state agencies, local governments and school districts. The main sponsor of the measure was Straus, then chairing the House Subcommittee on Energy Conservation and Efficiency. His election to the powerful position of House speaker this year seemed to augur success for a stepped-up efficiency effort in the 2009 session.
That was not to be, however. The authors of the principal efficiency bill, SB 546, were Fraser and, in the House, Rep. Rafael Anchia, D-Dallas. The bill, to which provisions from other environmental legislation had been added, appeared to have a slim chance of passage in the session's waning hours. Differing versions had passed the Senate and House and a conference committee was being assembled.
But as time grew short before the session's mandated adjournment last Monday, Fraser and Anchia could not resolve their differences, Susan Peterson reported on the Texas Observer's legislative blog:
The original bill was meant to increase the stringency of an existing energy efficiency program passed by the 80th Legislature. Under the existing program, the state's goal is to meet 20 percent of increased energy demand through energy efficiency measures. Anchia and Fraser couldn't settle on how high the new goal should be, or how much money could be spent on energy efficiency per megawatt hour.
Other efficiency bills earned legislators' approval but failed to reach final passage.
One such measure (which passed the Senate as part of the multifaceted environmental bill, SB 16, and the House in HB 2783) would have upgraded the state's minimum building codes for residential and commercial construction to 2009 international standards from their current adherence to 2001 standards.
SB 16, authored by Sen. Kip Averitt, R-Waco, also contained provisions to adopt appliance efficiency standards for various products such as swimming pool pumps.
Another efficiency bill progressed far in the legislative process, but not quite far enough – HB 431 by Rep. Eddie Lucio III of San Benito. The measure would have set energy efficiency standards for state buildings, including universities and public schools. A conference committee version passed the House on the day before adjournment but didn't receive a Senate vote on the session's final day.
One efficiency-related bill that did achieve final passage was HB 1937 by Rep. Mike Villarreal, D-San Antonio. If signed by Perry, it will let city governments create financial districts to lend money for both efficiency and renewable-power projects.
Acknowledging climate change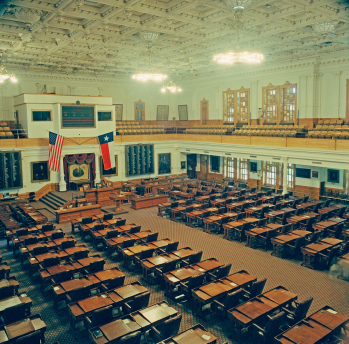 If Perry signs them, several bills that did make it to final passage in the Legislature would mean Texas law directly addresses the issue of global climate change attributed by scientists to human production of carbon dioxide and other greenhouse gases.
This would mark something of a turning point for Texas. Such statutory recognition has not been forthcoming to date. A number of key Texas officials, including Perry, have been vocally skeptical about mainstream scientific findings about global warming. And Texas has not kept pace with many others in taking state-level actions directly dealing with the climate issue.
One of the bills that lawmakers sent to the governor's desk was Watson's "no regrets" measure, SB 184, which he had introduced initially in the 2007 session, when it passed the Senate but not the House. The bill orders state officials to draft by the end of 2010 a report on strategies for reducing greenhouse emissions that would result in net savings for consumers or businesses in Texas, can be achieved with no financial cost, or would help Texas businesses "maintain global competitiveness."
Another study-related bill – SB 1405 by Sen. Eliot Shapleigh, D-El Paso – did not succeed as the stand-alone measure he introduced but did make it to final passage as an amendment to another bill, HB 3526.
The Texas Water Development Board in 2007 had controversially declined to include manmade climate change in that year's edition of the State Water Plan, a blueprint for water use and conservation. Shapleigh's measure, according to his Web site, would establish "an advisory committee on climate variability for the purpose of assisting the TDWB" as it drafts the 2012 Water Plan.
Chisum's HB 1796, which reached final passage in both houses, included these sections related to greenhouse gases:
Establishment of a state registry for data about emissions of greenhouse gases and provisions for Texas participation in federal reporting requirements for such emissions. (A number of other states already have such registries, and the Obama administration earlier this year proposed a mandatory federal registry.)
A state registry to record voluntary actions taken since 2001 by Texas companies to reduce greenhouse emissions, so they could get official credit for "early action" in a federal regulatory system to limit emissions. (The Obama administration has proposed to regulate greenhouse emissions under the federal Clean Air Act, and Congress is considering legislation that would also regulate emissions.)
A study by the General Land Office of state-owned submerged lands that could be used for the underground deposit ("sequestration," in climate change terminology) of heat-trapping gases, plus provisions related to the creation of such a state storage site.
HB 1796 and another successful bill, HB 469 by Rep. Phil King, R-Weatherford, also address the issue of sequestration of greenhouse gases in their programs providing incentives for so-called "clean coal" power plants.
HB 1796 would create a state grant program for pollution-reducing projects related to industrial plants. The recipients could include projects meeting certain criteria including the capture and geologic storage of at least 50 percent of their CO2 emissions. HB 469 would provide tax credits of up to $100 million for each of the first three new coal-fired electric plants that sequester at least 70 percent of their CO2.
Looking ahead
Five environmental groups – Sierra Club, SEED Coalition, Environmental Defense Fund, Public Citizen and Environment Texas – issued a joint statement on the outcome of the legislative session for climate and energy-related bills that sought to cast the results in as positive a light as possible.
Bills that passed at least one house but did not achieve final passage were termed "groundwork" for the 2011 Legislature, for instance.
The statement included this quote from Cyrus Reed, the Sierra Club's state conservation director:
"As it concludes, environmentalists can view this legislative session with some hopefulness – the Legislature is definitely involved and interested in clean energy and green jobs and did move these issues forward.  But there is also some sadness – an opportunity to move significantly forward on clean energy was lost. Jobs that could have been created, and new sources of clean energy that could have been advanced in Texas, were delayed this session."
Smith, in an interview with TCN, said before the Legislature meets again in its next regular session in two years, advocates of the some of the proposals that came close to passage this time may try to get them adopted as administrative policies by the state's Public Utility Commission.
"Clearly the Legislature expressed its intention to do more on solar and to clarify net metering issues, so our hope is that a lot of these bicameral indications could be turned into policies at the PUC," he said.
Smith, a veteran Texas campaigner for action against global warming and cleaner energy, said he was "certainly hopeful," but also indicated a certain weariness about the 2009 legislative session's outcome.
"In many instances, this was the second or third time" that the Legislature considered some of the proposals that came close to passing, he said.
"Glaciers are melting faster than Texas is taking action on global warming," he added. "In this Legislature again, we've taken tiny steps forward in addressing global warming by studying whether there are inexpensive ways to reduce our emissions. We're doing that when 29 other states have developed plans and are beginning to drastically cut their emissions."
Photo credits: Texas State Capitol © Brandon Seidel – iStockphoto.com, Solar panel © Yali Shi – Fotolia.com, Texas House of Representatives chamber © Murat Taner –  iStockphoto.com