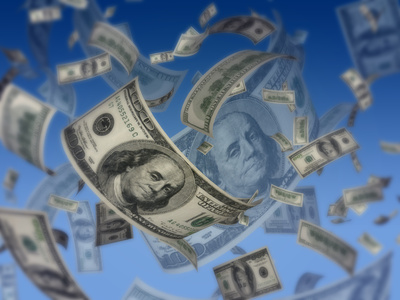 "A billion here, a billion there, and pretty soon you're talking real money."
Everett Dirksen, the memorable Illinois Republican who served in the Senate from 1951 until his death in 1969, supposedly uttered that famous quip about the federal budget, though the Dirksen Congressional Center's research has failed to confirm that he actually did.
In any event, probably no one would argue that the $61.3 billion in energy-related stimulus funding in the 2009 American Recovery and Reinvestment Act isn't "real money" in the (possibly apocryphal) Dirksenian sense.
Texas' share of the part of that appropriation for energy-efficiency measures and weatherization of buildings was bumped up to $754.5 million last week with the announcement that the state would get $208.7 million through the Energy Efficiency and Conservation Block Grant program.
Earlier in March, federal officials said Texas would be getting $326.9 million through the U.S. Department of Energy's Weatherization Assistance Program and $218.7 million through its State Energy Program.
Coming to grips with how to use all of that suddenly available money is clearly a challenge, and various efforts have been launched to help Texans do that.
The State Energy Conservation Office introduced and has been regularly updating a number of Web pages to help potential recipients avail themselves of funding opportunities.
Last week, for instance, one installment in a series of conversational columns by SECO staffer Laylan Copelin included this observation about the staggering scope of the money provided for weatherizing low-income Texans' homes to help them conserve energy and reduce utility bills:
The Texas Department of Housing and Community Affairs typically spends $13 million annually weatherizing 4,000 to 5,000 homes. The stimulus package provides $327 million over three years! The agency now contracts with 34 non-profits who hire contractors to weatherize the homes. They'll need more. The agency board meets April 23 to finalize its plans.
A column by Copelin that was posted on Friday added this additional detail: "Over the past decade, SECO has received an average of $2.3 million a year in federal money for energy conservation programs. We are expecting about 100 times that amount shortly."
The state housing agency held a Weatherization Roundtable [PDF file] this week in Austin for potential recipients of the funding and others. Next week, it will hold "public input sessions" in Houston, Dallas and El Paso on the weatherization program and other stimulus money it will disburse.
The $326.9 million in weatherization money coming to Texas "will allow an average investment of up to $6,500 per home in energy efficiency upgrades and will be available for families making up to 200% of the federal poverty level – or about $44,000 a year for a family of four," according to the DOE.
The $218.7 million under the State Energy Program, meanwhile, "will be available for rebates to consumers for home energy audits or other energy saving improvements; development of renewable energy projects for clean electricity generation and alternative fuels; promotion of Energy Star products; efficiency upgrades for state and local government buildings; and other innovative state efforts to help save families money on their energy bills."
The $208.7 million earmarked for Texas in the Energy Efficiency and Conservation Block Grant program "will support energy audits and energy efficiency retrofits in residential and commercial buildings, the development and implementation of advanced building codes and inspections, and the creation of financial incentive programs for energy efficiency improvements."
Also eligible for block grants are "transportation programs that conserve energy, projects to reduce and capture methane and other greenhouse gas emissions from landfills, renewable energy installations on government buildings, energy efficient traffic signals and street lights, deployment of Combined Heat and Power and district heating and cooling systems, and others."
Required reports, which the DOE said are designed to help ensure that recipients are accountable for the money they get, include documentation of "jobs created or retained, energy saved, renewable energy capacity installed, greenhouse gas emissions reduced, and funds leveraged."
About $45.6 million out of the $208.7 million in the block grant program was earmarked for conservation programs managed by SECO. The remainder was allocated by population to 78 specified cities, 10 counties and three tribal governments.
Prospective recipients have some quick deciding to do, judging from news reports that the block grant announcement generated.
The Corpus Christi Caller-Times reported, for example, that $2.7 million was available for that city "as long as local officials can figure out what to spend it on," and that a team of city officials was working on deciding what kinds of projects to propose by a June 25 deadline.
Possible uses include upgrading energy efficiency of city buildings, retrofitting of city vehicles to use alternative fuels, analyzing city energy use and providing conservation incentives to residents and businesses, according to a quoted Corpus Christi official.
Bryan's allocation was $695,100 and College Station's was $791,100, the Bryan College Station Eagle reported in a story that listed possible uses being discussed by city officials, including creation of a new staff position in College Station to coordinate municipal environmental programs and the burning of landfill-generated methane gas by Bryan to produce electricity.
The Lubbock Avalanche-Journal, meanwhile, related that "Lubbock has no idea what to do" with the $2.1 million allocated in last week's announcement for that city.
Eligible projects include numerous things not normally undertaken by Lubbock, introducing "the potential to bring in some energy conservation and energy efficiency ideas to Lubbock," a city official told the newspaper.
– Bill Dawson
Photo Credit: © Orlando Florin Rosu – Fotolia.com