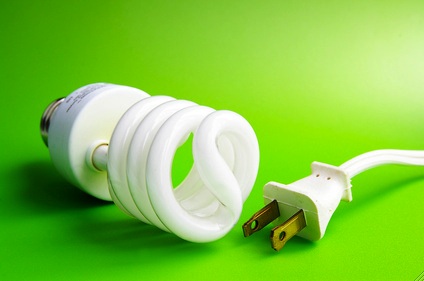 The unanimous election of Republican Rep. Joe Straus to the powerful position of speaker of the Texas House last week was just the latest in a series of related events that appear to increase the chances that Texas will accelerate its official push for greater energy efficiency.
"The stars seem to be aligned," said Luke Metzger, director of the advocacy group Environment Texas, commenting for Texas Climate News about the rapid rise of Straus, the leading energy efficiency champion in the House.
His assumption of the House speaker's job comes amid other developments that may be setting the stage for legislative action, including the possible availability of more federal funds for energy efficiency and discussions among a number of state senators about a package of clean energy measures, Metzger added. "I'm very optimistic."

Straus is a two-term lawmaker from San Antonio. He secured election as speaker by assembling a coalition of House members – which included more Democrats than Republicans – that was large enough to oust former Speaker Tom Craddick, a Midland Republican.
During its last biennial session in 2007, the Legislature passed an omnibus energy efficiency bill, including an assortment of efficiency-related initiatives and requirements for utilities, state agencies, local governments and school districts, along with provisions encouraging renewable energy.
Straus led the drive to develop and pass that measure as chair of the House Subcommittee on Energy Conservation and Efficiency. He cites the accomplishment prominently in his Web site's biography, describing it as "a major bill that puts Texas on the cutting edge of energy efficiency."
Environmentalists, who teamed with business groups in backing the bill, agreed that the measure was significant. Recognizing his work on the issue, the Lone Star Chapter of the Sierra Club honored Straus with its Legislative Service Award.
Last year, Texas Monthly sought Straus' opinion on a subject closely linked with energy efficiency, asking him if he thought Texas could be "a leader in the production of alternative energies." His reply:
In many respects, Texas already is a leader in the production of renewable energy. We are the national leader in wind energy, and we're making strides in solar power and biomass. I authored and passed a bill that enhances the state's existing energy efficiency programs. It requires all electric providers to participate in efficiency programs, adds new incentives for the sale of energy efficient products, enables customers to better manage their own electric consumption, and updates public building energy codes in order to increase conservation.

I think we are getting to the point where renewable energy represents such a promising market that the large energy companies no longer view it as a small research investment, but a serious source of energy that will help power the energy economy. I see the day fast arriving when alternative energy is a mainstream source to power Texans' lives.
One of the many provisions in Straus' efficiency bill required a study of "cost-effective energy efficiency in this state."

That study – "Assessment of the Feasible and Achievable Levels of Electricity Savings from Investor Owned Utilities in Texas: 2009-2018" – was submitted to the Public Utilities Commission in December by a consulting firm.
The researchers identified "a significant amount of untapped technical and economic potential to reduce electricity use" in areas of the state served by private utilities. They estimated that expanding these companies' energy efficiency programs could reduce Texans' electricity consumption by enough to save $4 billion to $12 billion over the next 20 years.
Last summer, the Governor's Competitiveness Council, established by Gov. Rick Perry in 2007, issued an array of energy-related recommendations in its "2008 Texas State Energy Plan." In one, the authors gave a positive nod to the idea that Texas might build on the 2007 bill in an expanded drive for still greater efficiency.
Specifically, the council's report said that Texas should raise the energy efficiency goals set in that measure if the then-pending PUC report concluded there was a potential for greater energy savings.
Since the recommendation came from Perry's appointees, "presumably the governor will be on board," Metzger said.
He and allies from other Texas environmental groups hailed the PUC report upon its December release. They noted that it supported a public appeal to lawmakers, issued just a few days earlier, to eliminate growth in demand by 2020 by requiring utilities to cut energy consumption by two percent per year through greater investment in efficiency programs.
The more than 100 signers of that appeal included a number of Texas mayors and other elected city officials; former Shell Oil president John Hofmeister; business, union, environmental and faith leaders and representatives, plus academics. (Individuals in the latter group who signed the letter included Robert Harriss, president of the Houston Advanced Research Center, which publishes Texas Climate News.)
The letter also urged legislators to provide solar power incentives; boost efficiency requirements in building codes; make efficiency loans available to schools, universities and local governments, and adopt efficiency standards for certain appliances such as DVD players.
– Bill Dawson
Image of bulb and plug © zimmytws – Fotolia.com